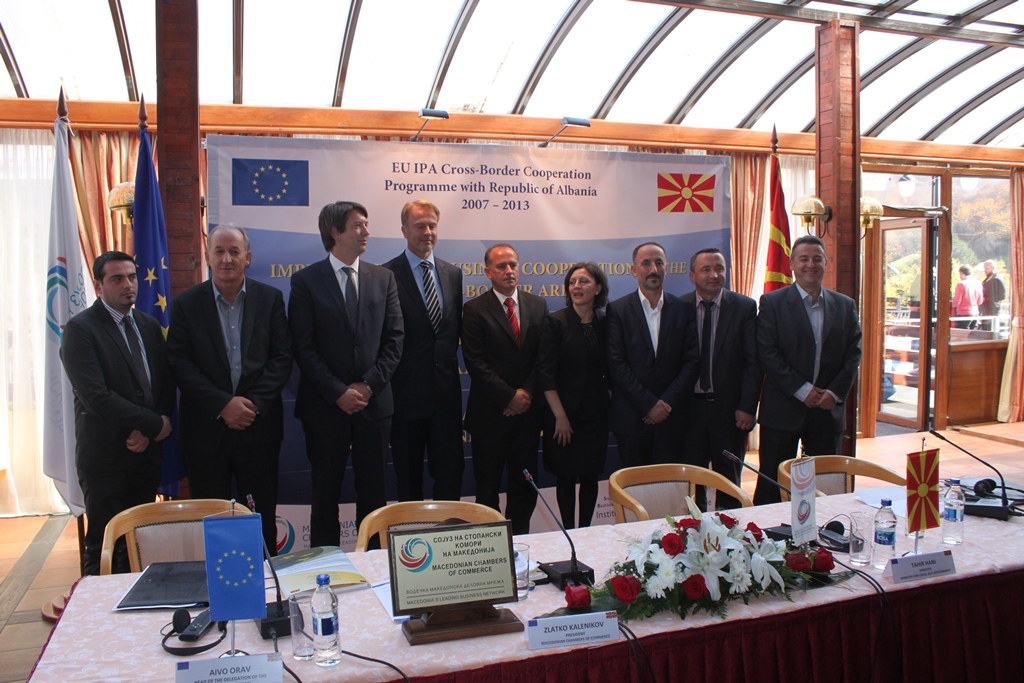 Skopje, October 22, 2013
A business platform was promoted today in Mavrova. The scope of this platform is to increase trade and realize joint projects in both cross border regions of Pollog and Korca between FYR Macedonia and Albania.
A Memorandum was signed between the Union of Economic Chambers and heads of communes of Pollog, Tetovo, Gostivar, Bogovina, Mavrova and Jegunovc.
"One of the main challenges in both regions is the high level of unemployment. Economy must offer employment opportunities. Local and central authorities must focus in this direction", said EU ambassador Aivo Orav.
Minister of Local Government, Tahir Hani said that the region of Pollog is one of the most attractive ones, while opportunities for cooperation are numerous.
The head of the commune of Gostivar, Nevzat Bejta said that the use of these funds is benefiting for both countries.
"We would like to thank minister Hani and the government for making these funds available. Through these funds, we will be able to improve economic standards and develop tourism. These funds will stimulate the development of agriculture and farming and will offer inhabitants of these areas the opportunity to be have a greater economic development", said Bejtja.
The platform will be implemented in the next 20 months in the framework of IPA for cross border cooperation. The project's value is 354 thousand Euros. /ibna/