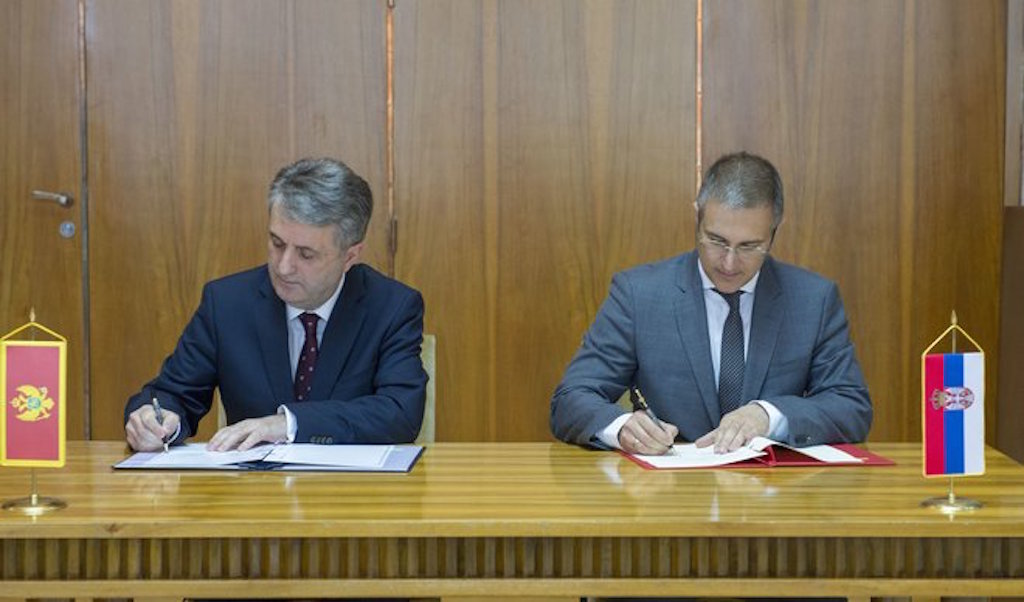 Montenegro and Serbia government representatives met in Belgrade and discussed how to best co-operate in order to fight organised crime.
Deputy PM and Interior Minister Nebojsa Stefanovic and Montenegrin Minister of the Interior Mevludin Nuhodzic met in light of the recent murder of a prominent Belgrade lawyer.
Following their meeting, the ministers signed seven agreements and two protocols on cross-border transportation and border control, according to the relevant announcement made by the Serbian government.
Stefanovic and Nuhodzic sent a clear message to criminals – "that they will fight against them even stronger and that they will stand in the way of organized criminal groups."
It is believed that the agreements will reinforce border policing and improve the common work of both countries on securing their border.
The Serbian minister underlined that irregular migration affects not just Serbia but many other countries in Europe, too so, Europe as a whole must beef up a joint response to the issue.
His Montenegrin colleague stressed that the two nations are already tackling organised crime and illegal migration together and will continue doing so jointly…. / IBNA