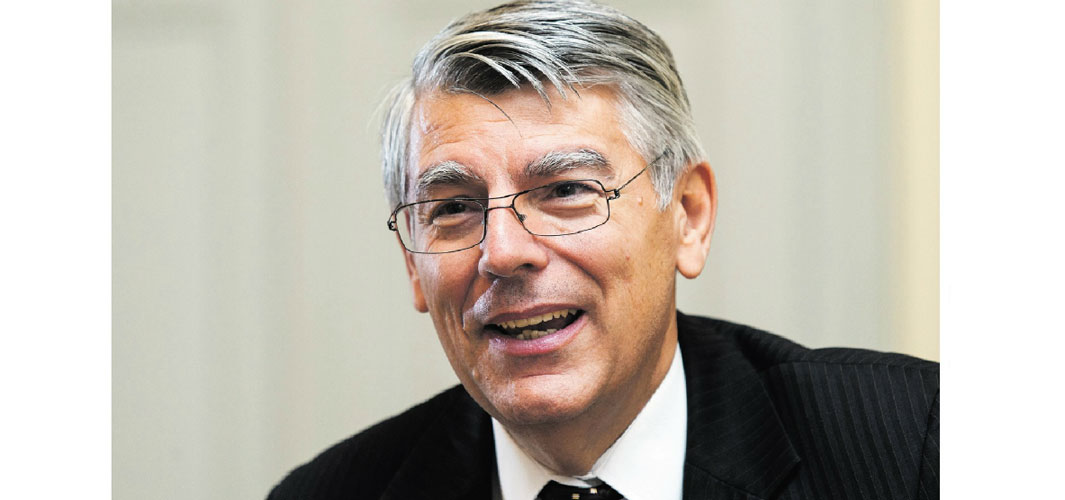 Belgrade, May 3, 2016/Independent Balkan News Agency
By Milos Mitrovic
The new Croatian government would do everything to secure the position of the Croatian national minority in Serbia to be improved, the president of Croatian parliament Zeljko Reiner (photo) said. The problems of the Croats in Serbia were tackled at the meeting of their representatives with Reiner in Zagreb on Monday.
Reiner talked with the Croats from Vojvodina, the Serbian province where most members of the Croatian national minority live; Velimir Plese, Croatian consul general in Subotica, Serbia, was also present, Reiner's media office stated.
Zeljko Reiner stressed that new conservative Croatian government is committed to resolving the issue of Croatian minority in Serbia. Considering "discrimination" of Croats in Serbia, they were "prevented to promote their scientific and cultural works and to organize celebrations in the appropriate urban spaces", Croatian parliament's media office stated, according to Hina news agency.
For a certain period of time, the Croatian minority faced the problem of lack of any official communication with the executive authority in Serbia, it was underlined at the meeting in Zagreb. The participants also stressed the needs of pupils in Vojvodina which learn in Croatian language, as well as the proportional representation of Croats in officials institutions and the issue on informing in Croatian language.
Hina recalls that Croats in Vojvodina are the second largest Croatian community abroad, after those in Bosnia and Herzegovina.
Last month, Croatian representatives in the European Commission blocked the opening of Chapter 23 (the rule of law) in accession negotiations between European Union and Serbia. They demanded Serbia to respect minority rights, "fully cooperate" with the International Criminal Tribunal for the former Yugoslavia and give up from universal jurisdiction in war crimes processing. However, the representatives of all other EU member states in Brussels did not back Croatia's claims.