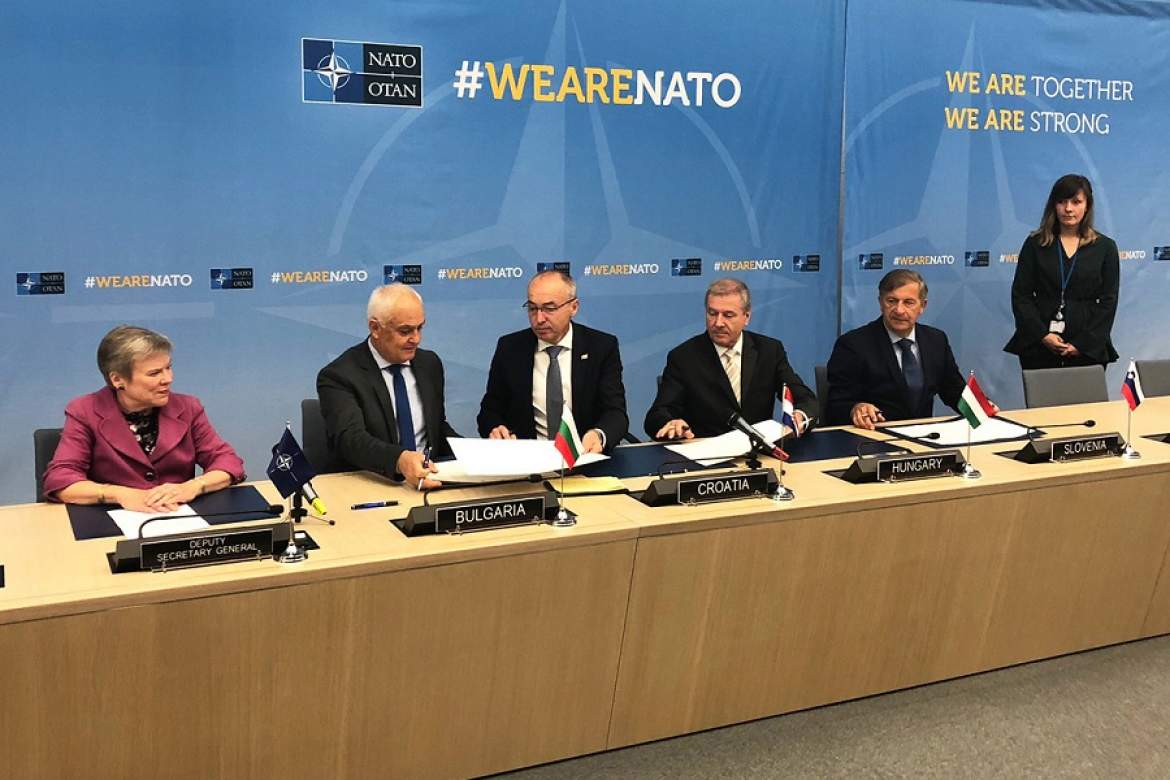 Four NATO allies signed a Memorandum of Understanding (MoU) on Thursday (4 October 2018), for the creation of a Multinational Special Aviation Programme with a training facility in Zadar, city on Croatia's Dalmatian coast.
Defence Ministers from Bulgaria, Croatia, Hungary and Slovenia, and on behalf of the Alliance the Deputy Secretary General Rose Gottemoeler, signed the agreement under which a new training centre will be established in the Croatian city.
The future centre, will be "dedicated exclusively to training air crews, who will conduct the insertion and extraction of Special Operations Forces.
North Atlantic Alliance's Deputy Secretary General, Rose Gottemoeller, commented at the signing ceremony:  "As the world changes, NATO must continue to adapt to meet evolving security threats.  And Special Forces have proven to be a highly valuable and versatile tool for effectively responding to these challenges."
She added that "this cooperative arrangement is emblematic of the innovative approach NATO Allies and partners are taking as we enhance our collective defence capabilities."
Croatia's Defence Minister Damir Krstičević spoke of an important day for the signatories. "By signing this memorandum of understanding on a multinational special aircraft program, which will be hosted in Croatia, in the beautiful city of Zadar, we take an important step towards acquiring and further developing the Alliance's ability to create a multinational educational solution as a comprehensive framework of co-operation. Special air force operations are an important and highly customisable element within NATO's tools for deterrence and defence", he said.
The aviation programme "will be established in a gradual, step-by-step manner" while the centre, according to the present planning, is expected to open by the end of 2019. The aim is to expand the training -which will focus on transporting special air force units to special NATO missions- opportunities offered over time, and as nato.int reads, it will "contribute to NATO's adaptability and readiness." Moreover, "it will create an important and unique new asset within NATO".
The MoU was signed in Brussels…. / IBNA