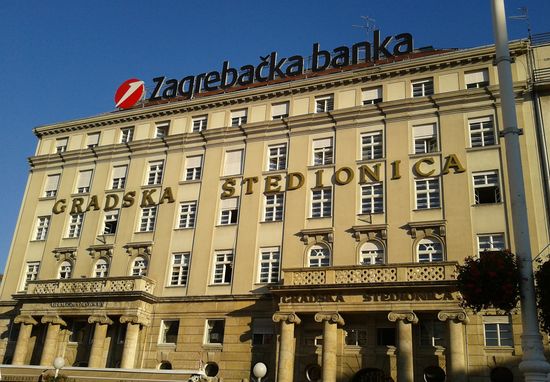 The latest Croatian National Bank (HNB) data show that the gross foreign debt at the end of September 2016 amounted to 42.4 billion euro which was 4.4 billion euro less or a drop of 9.4% on the year, with the Croatian Chamber of Commerce (HGK) expecting that trend to continue.
Compared to August 2016, Croatia's gross foreign debt was lower by 1.3 billion euro.
Gross foreign debt continued to fall on the year for ten months in a row in all sectors but the central bank whose foreign debt rose due to the investment of reserves in repo agreements, HGK said.
Consequently, the share of gross foreign debt in Gross Domestic Product (GDP) was reduced from 103.4% at the end of 2015 to 94.2% at the end of 2016.
This is partly because there was less need for additional borrowing by the state as a result of the decreased budget deficit and financing being provided on the domestic market, HGK said.
The trend of a decreasing foreign debt has spread to all sectors including the state, companies and banks, HGK underscored.
"We expect that trend to continue this year which would result with improved indicators of the country's debt," HGK's Zvonimir Savic said.
With accelerated economic growth, the foreign debt for companies and the state will mildly increase, and deleveraging of the banking system could slow down. Nevertheless, interest and currency exchange rate risks continue to be significant because of the still high debt of the country in circumstances of turbulent trends in global economies, HGK warned./IBNA
Source: eblnews.com