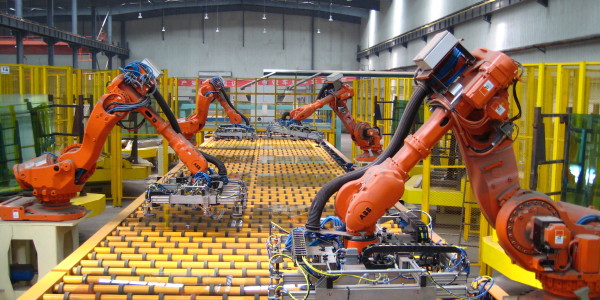 Croatia's economy, with its size, requires approximately 2,000 robots while it is estimated that the country currently has 175 robots, and Croatia is short of more than 1,800 robots, the Croatian Chamber of Commerce (HGK) said, underscoring that robotisation can be considered as one of the main engines for increasing productivity.
The HGK, in cooperation with the Innovation Centre Nikola Tesla (ICENT) and the Faculty of Electrical Engineering and Computing (FER), is taking part in the CROBOHUB project aimed at setting up a regional robotics competence centre, within the ICENT, the HGK said in a statement Wednesday.
"It is estimated that due to its size Croatia's economy should have 2,000 robots, while it is estimated that there are currently 175 robots in Croatia, which shows an unexploited potential and need for additional development and investments," said Emil Peric, head for the HGK's IT department.
Since the innovation and entrepreneurial capacities in the field of robotics are still unused at the global level, even more in Croatia, the main aim of CROBOHUB is to become a key Croatian institution to support development of new products and services in the field of robotics, which will be achieved through close cooperation with the research institutions, business support institutions and businesses operating in the field of robotics and other technologies and scientific areas that may contribute to the development and application of advanced robotic systems in manufacturing.
CROBOHUB will make a significant contribution to the development of high-tech industry in Croatia in the short term and in the Western Balkans in the long term through strong existing research foundation and development of innovation. The vision of CROBOHUB is to become an EU leading competence centre in the area of robotics in the Western Balkans./IBNA
Source: eblnews.com