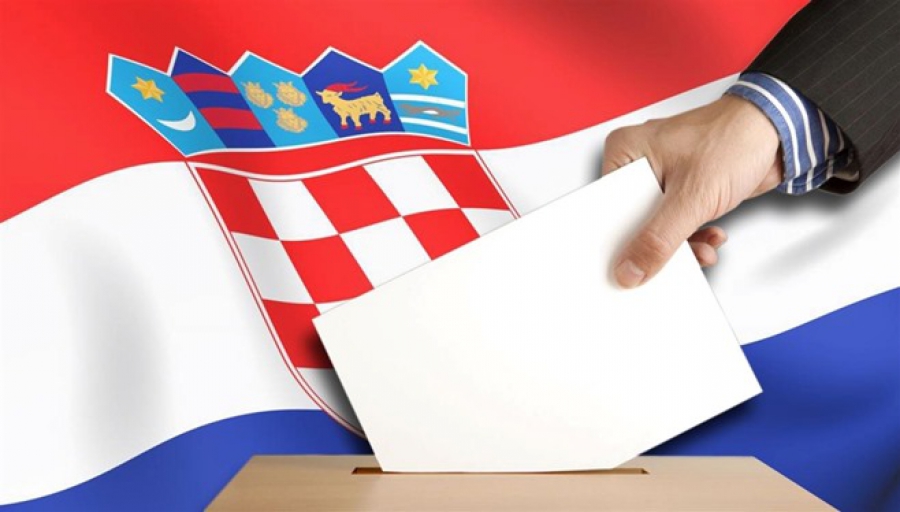 Zagreb, November 8, 2015/Independent Balkan News Agency
Polling stations opened at 7 am on Sunday for the eighth Croatian parliamentary election.
Voters will elect 151 members of Parliament, of whom 140 will be elected in ten constituencies in Croatia, three by Croatian nationals resident abroad, and eight by members of ethnic minorities.
Around 3.8 million people are eligible to vote in Croatia and 48 other countries at almost 7,000 polling stations.
Polling stations in Croatia will close at 7 pm while in other countries Sunday is the second voting day.
A ban on electioneering will be in force until polling stations are closed and during the ban candidates' statements and photographs as well as estimates of the election outcome must not be published.
The Sunday elections are the country's first parliamentary elections in which voters will exercise the right to preferential voting, which means that on the slate they vote for they can also circle the candidate they prefer to other candidates on that slate.
A candidate who wins at least 10% of votes on his/her slate will have advantage over other candidates regardless of their place on the slate.
More than 2,300 candidates on 166 slates, mostly party slates, are running in the elections, including political parties and coalitions, independent candidates and candidates of ethnic minorities.
The number of slates is the highest (19) in Constituency No. 1 and the lowest (11) in Constituency No. 11.
Constituency No. 1 covers the northwestern part of Zagreb County and parts of central and western Zagreb. Constituency No. 11 covers the Croatian diaspora.
The youngest candidate is aged 18 and the oldest 95.
The elections will be monitored by more than 13,000 observers.
State Election Commission (DIP) chair Branko Hrvatin has called on voters to go to the polls.
"In democratic elections every vote is equally important and valuable, every vote will contribute to the development of the Croatian society and going to the polls is not only a right but an obligation as well," Hrvatin said recently.
Instructing voters on how to vote, he said that the ballot to be used in the elections was sizable and contained the names of all slates running in a constituency. Voters are to vote by circling the number in front of the name of the slate they wish to vote for. Each slate has 14 candidates and if a voter prefers one candidate to others – and they can do so only on the slate they are voting for – they will circle the number in front of the name of the candidate who they prefer, said Hrvatin.
It is also possible for a voter to circle only the number in front of the name of the candidate they prefer, but they may circle only one candidate.
Hrvatin recalled that members of ethnic minorities may choose between voting for slates in the constituency they reside in or for candidates in Constituency No. 12 (designed for ethnic minorities).
DIP will release preliminary election results around 10 pm on Sunday, by which time returns from around 15% of polling stations are expected to be processed.
Information on the voter turnout will be published at noon and at 5 pm.
Source: Hina