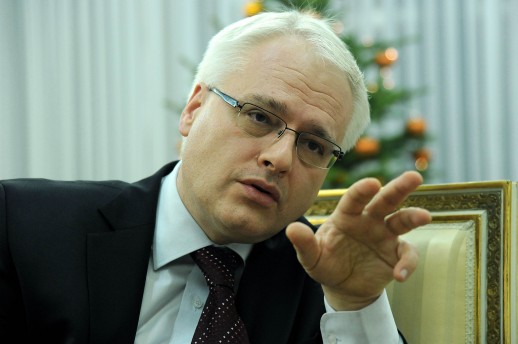 Review Hari Stefanatos
After a meeting with US Vice President Joe Biden in Washington, part of the Croatian President Ivo Josipovic's agenda during his official visit to the United States, he said that there is a big possibility for Croatians to be able to visit the US without a visa in a year's time. "A no-visa regime will arrive before long… In theory, within a year," Josipovic told RTL TV.
Baiden assured Josipovic that Croatia fulfills all the criteria, but things will become more clear when the Congress reaches a decision on the US immigration policy that is discussed at the moment.
The two men also discussed about the avoidance of double taxation as an important factor for motivating investors, notably in the energy sector. "This issue is before US tax bodies which are evaluating how useful it is to the US side in terms of trade. If there will be energy projects, we will certainly come to an agreement with the US side", Josipovic said.
The Croatian President is also scheduled to attend an energy forum in Houston to present possible oil and gas reserves in the Adriatic to the world's leading oil companies.
"I promoted the energy independence policy in Congress in talks with think tanks and influential circles. These tenders have lasted a long time and if you don't make the necessary preparations, it's futile to think in a couple of years about what you failed to do in terms of lobbying five years ago", he said, adding that "Croatia is having a hard time coming out of the crisis and plans on an energy hub which guarantee energy independence for Central and Eastern Europe can dramatically change the future for the better. It's up to all of us to do our best for this project to succeed".
The modernisaiton of the croatian military forces was also discussed in the presence of the Croatian Defence Minister Ante Kotromanovic.
(Source: Dalje)