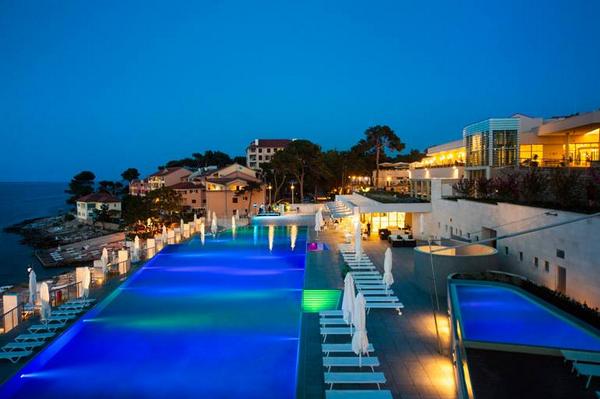 By Marija Avramovic – Zagreb
The Ministry of Tourism on its official website published an analysis that shows how Croatia in the first half of 2014 has achieved a growth in foreign tourist arrivals of 7.3% and is at the same level as the upward trend in Spain.
During this period more successful were Greece, which returns from big minuses in recent years, Malta, Portugal and the Maghreb countries, while worse than Croatia in the first six months were Italy, France, Tunisia, Egypt, Cyprus, Turkey and Slovenia, according to the analysis.
Finance Minister Boris Lalovac harshly and openly dubbed Tourism Minister Darko Lorencin due to the underperformance of the tourist season, saying that because of "the rain and poorly guided tourist season" a budget revision must be done, but Lorencin rejects all criticism.
Apparently, Lorencin called the devastating results in season's peak "the July hole that exists since the bagining of Croatian tourism".
He also said that in certain tourist destinations increase is to be expected, in some stagnation, while in others fall in arrivals and nights – depending on how they're prepared for July and confirmed that the Ministry of Tourism on its part has taken all relevant action "and even more than that".
"We can be satisfied with the figures up to now, but regarding July's results we will comment on them at the end of next week. Announcements are good for August and September, and we believe that high season will be at the level of last year, with a growth in post-season", were the minister's comments on the results of the analysis.
Besides minister Lalovac,Tourism Committee of Croatian Democratic Union (HDZ) warned about the state in tourism which claims there's a "hole" in tourist arrivals and overnight stays higher than what is presented to the public.
Committee Chairman Gary Cappelli at a press conference asserted that the reasons for the disaster in tourism are mainly the under-exploited resources for its promotion, for which he holds the leadership of Croatian National Tourist Board responsible,  as well as an increase in this year's proposed rate of VAT in accommodation from 10 to 13%.
Given that this year's 'July hole' in some places is higher than last year's for double digit percentage, the question remains how it will be compensated by the end of the year. HDZ Committee claims it is impossible, while optimists claim the patch for hole is to be found in the fact that the best guests who come in May, September and October, do not mind the rain and spend more.