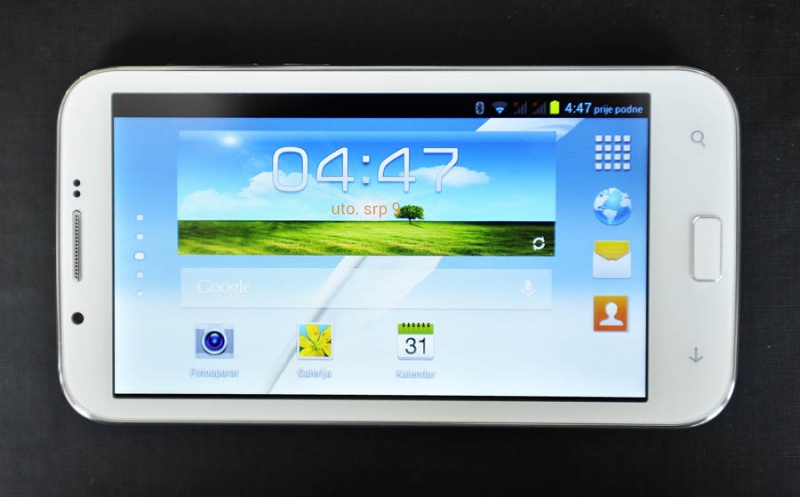 By Natasa Radic – Zagreb
Daily Poslovni dnevnik announced that the Croatian company HG Spot has secretly started the sale of the first Croatian smart phone called "Forcebook Ultraphone 40" for the price of only 67 euros. Apparently they have already sold a few of them, and the smartphone appeared in sales over the weekend.
HG Spot IT Department has refused to disclose any further details. Sasa Loncar, CEO and owner of HG Spot Informatika says that they plan to take the advantage of the fact that the leading brands in the industry focus on the most demanding users.
– Middle-and lower segment of the market is our opportunity. That is why the price of the Forcebook smartphone is attractive, and the market is interested as we have already sold the first copies – said Loncar for Poslovni dnevnik.
Loncar said that in January and February there were 172,000 smart phones placed on the market, most of them through an operator.
-Their ability to influence the choice of mobile phone users who will buy the product is amazing, so I'm confident that it will be an important factor in decision-making if the users will think that the first Croatian smart phone is interesting – Loncar said. The sales plans are not only limited on Croatia.
-What encourages the story with all Forcebook devices and builds up the idea of the Croatian production is our accession to the EU, because it has opened the possibility to easily start the Croatian export of high-tech products to the EU market. Croatian market is small, and we plan to expand – says Loncar. He emphasizes that it is done in stages and the first one is to create a market for the brand. So they applied a model that has already been tested by Apple, and it is to do the research, development and logistics in a home country, while the production itself – but with Croatian standards, specifications and requirements is being done in China. After the sales of the product creates a market for Forcebook, the goal is the production of smart phones in Croatia.
– For us, this means returning to the roots, because when we atarted in 1997 HG Spot was the vendor and computer manufacturer, and in our best times we produced 30,000 computers per year and we hired hundred people only in the manufacturing, service, and the accompanying jobs – says Loncar.