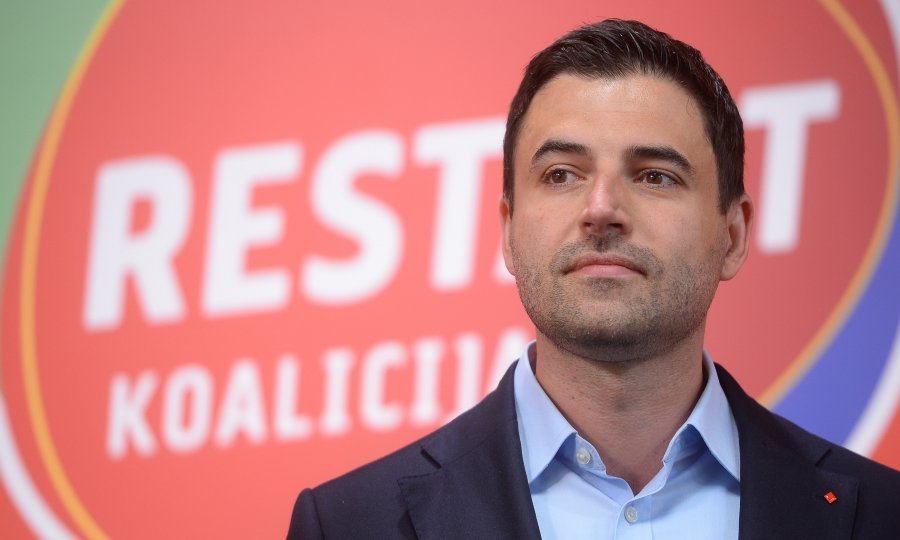 Leader of the Croatian center-left Social Democratic Party (SDP) Davor Bernardić, announced on Monday that he will be stepping down as party leader, after the party leadership discussed the parliamentary election debacle on Sunday. SDP, with its Restart coalition, suffered the worst election result in more than 20 years.
After meeting with senior SDP members on Monday, Bernardić addressed the press, saying that he would not be seeking re-election as party leader at the intra-party election that, as he said, would be organised as soon as possible. SDP deputy leader, Zlatko Komadina, will serve as interim leader until the party elects a new one.
Although the polls conducted in the run-up to the election predicted a tight race between the Restart coalition and the ruling conservative Croatian Democratic Union (HDZ), the incumbent Prime Minister Andrej Plenković and his HDZ surfaced as convincing winners of the parliamentary elections, ending up winning 66 seats in the 151-seat Croatian parliament. The Restart coalition won only 41 seats, a significant drop compared to the 56 seats predicted by the latest polls before the elections.
In the last parliamentary elections held in 2016, the SDP-led People's coalition won 54 seats, coming in second behind HDZ, which won 61. The loss resulted in then-party leader and 2011-2015 Prime Minister Zoran Milanović stepping down to be replaced by Bernardić in January this year. Milanović won the presidential elections as the SDP-backed candidate, beating the incumbent conservative Kolinda Grabar-Kitarović, backed by the HDZ, by a comfortable 5-percent margin.
"The party leader is always the one to assume the biggest share of responsibility; he's the frontman", Bernardić said on Monday. "It's easier to blame this result on low turnout, on this or that. I take responsibility. The SDP goes on, count on us".
He added he would appear at the first assembly of the new parliament, but he refused to comment on whether he would serve as MP.
Bernardić had already announced late on Sunday that he would be tendering his resignation, saying he was prepared to step down after consulting with the senior party members. /ibna