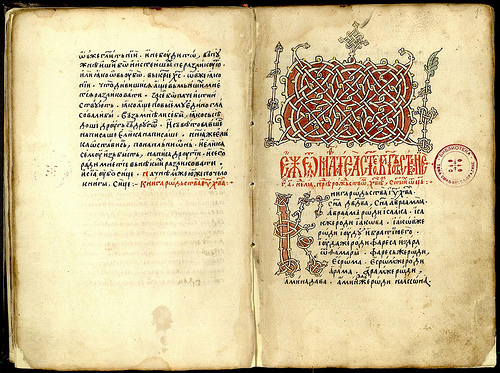 Review by Christos T. Panagopoulos –
The Coalition of Refugee Associations in Serbia condemned on Sunday the collection of signatures supporting a call for a referendum against the Cyrillic script in Croatia.
Head of the coalition Miodrag Linta stressed that the realization of the initiative would be limiting the rights of the Serbs in Croatia.
"The goal of the initiative is to create a sense of uncertainty and fear among the Serbs and place collective blame on them as a people for the events of the war", said Linta, who is also a member of the Serbian parliament.
The initiative calling for the referendum is anticivilizational and contrary to the fundamental European values, human rights, tolerance and respect for cultural and linguistic diversity, he stated.
The coalition appeals to the EU and other international organizations, above all the Council of Europe and the OSCE, to publicly condemn the collection of signatures aimed at limiting the rights of the Serbs, Linta noted.
The coalition also wants Croatia to finally implement in full its law on the rights of national minorities, which was adopted back in 2002, he pointed out.
The law gives the Serbs the right to use the Serbian language and Cyrillic script freely in those municipalities and towns where they constitute more than 33 percent of the population according to the census, he explained.
The 2011 census says that they have that right in 21 municipalities and 2 towns, Vukovar and Vrbovsko, he stressed.
Croatian war veterans started on Sunday demanding a change to the law on national minorities that would allow official use of the minorities' languages only if they constitute at least 50 percent of the local population.
The collection of signatures was organized by Vukovar veterans who are members of the Headquarters of the Defenders of Croatian Vukovar. They and the Catholic Church in Croatia are the strongest opponents of the use of the Cyrillic script.
The Croatian media have reported that the signatures are being collected in 2,000 places across the country and that 4,951 volunteers are doing it.
The referendum initiative could be on the agenda for the authorities if more than 450,000 signatures are collected by December 1st.
Source: Tanjug News Agency