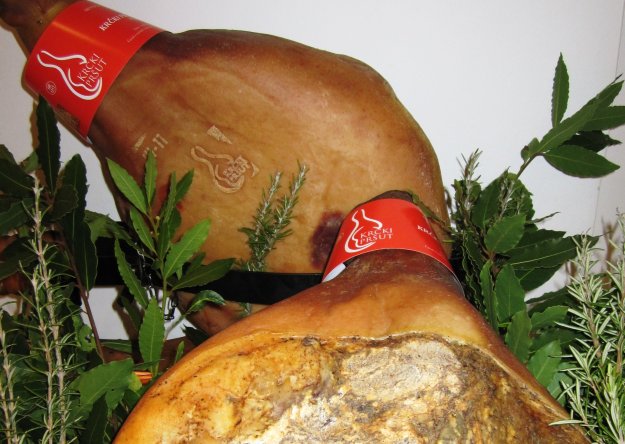 Zagreb, April 14, 2015/ Independent Balkan News Agency
By Marija Avramovic
Croatia has received its first protected product-'Krk prosciutto' which name is registered and protected in the common EU market, announced on Tuesday the Ministry of Agriculture.
The process of protecting the name of this product began in April 2010 when a butcher shop from Krk submitted to the ministry an application for registration of geographical indications of Krk prosciutto.
After the procedure the Ministry of Agriculture in March 2012 issued a decision on registration of geographical indications with which the name 'Krk prosciutto' became protected in the Republic of Croatia.
After the procedure at the European level on April 14, with the publication of the Commission's Regulation, the name 'Krk prosciutto' entered into the register of protected designations.
Production of Krk prosciutto, which is durable dried meat product from pork leg, is only limited to the area of the island of Krk.
The specificity of this product derives from its long-standing reputation, skills and abilities of the manufacturers who have been using a traditional recipe in its production.
This smoked ham has mild aroma, which is characteristic for dried pork of slow and long ripening, which can reach its peak because it is not masked by the smell of smoke.
Three more applications for the registration of appellations of origin have been published in the Official Journal of the EU in order for working procedures of complaints at the European level: extra virgin olive oil Cres, Neretva mandarin and Ogulin pickled cabbage.
"The skills and determination of farmers and producers who have kept the tradition, while at the same time have taken into account development of new technologies have been awarded with the protection of agricultural and food products with a designation of origin or geographical indication", concluded the ministry.