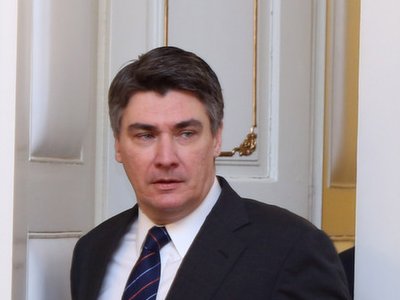 Review Hari Stefanatos
Croatian Prime Minister, Zoran Milanovic, will visit New Zealand on Friday and will seek to capitalize on the chance to develop trade and business links by building on the long-standing relationship between the two countries, according to New Zealand PM John Key.
Milanovic will try to take advantage of the strong Croatian community in order to bolster this attempt.
"Croatia is the newest member of the European Union, and I look forward to discussing their perspective on the European region with Prime Minister Milanovic," Key stated, to continue by saying that "the extension last year of a visa waiver for Croatian visitors to New Zealand was a fitting recognition of our historic links and the growing relationship between New Zealand and Croatia".
Milanovic is scheduled to meet with the Croatian community in Auckland on Saturday and the one in Wellington on Sunday, which will be the epilogue of his Oceanic tour. The Croatian community in New Zealand is about 60,000.
Of note is the Working Holiday Scheme that will be signed between New Zealand and Croatia allowing young people to travel and work in each other's countries for up to a year.
(Source dalje)