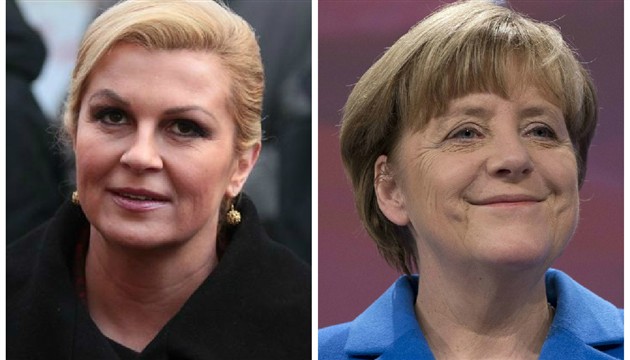 Zagreb, March 5, 2015/ Independent Balkan News Agency
By Marija Avramovic
The President of Croatia Kolinda Grabar Kitarovic will be staying in New York from March 6 to 9, it was announced on Thursday from the Office of the President.
Later this week at the headquarters of the UN she will attend a rally on the occasion of International Women's Day and have talks with representatives of the Croatian community in New York.
Also, at the UN headquarters Croatian President is scheduled to meet with UN Secretary-General Ban Ki-Moon and President of the General Assembly of the UN Sam Kutesa.
After her first official visit to Bosnia and Herzegovina on Tuesday, Grabar-Kitarovic will have an official visit to Germany on March 17, where she will have meetings with her counterpart Joachim Gauck and German Chancellor Angela Merkel, the presidential office announced today as well.
The meeting between Grabar Kitarovic and Merkel is the first meeting of the new Croatian president with one of the most powerful world leaders, but the affiliation with European Democrats is something that also binds her with the German Chancellor.
Vlatko Cvrtila, former adviser to Ivo Josipovic, who Grabar Kitarovic succeeded as President of the country, believes that the current president, despite the fact that has just recently took over the office, can benefit a great deal from her visit to Germany, in part due to her personal acquaintance with the German Chancellor.
"It is evident that such acquaintance can sometimes be crucial so that some things can be done no matter if they haven't been preparing for a long time. I think this is an encouraging announcement given the current general impression that Germany in some situations hasn't stood behind Croatia the way we wanted", Cvrtila noted for t-portal.