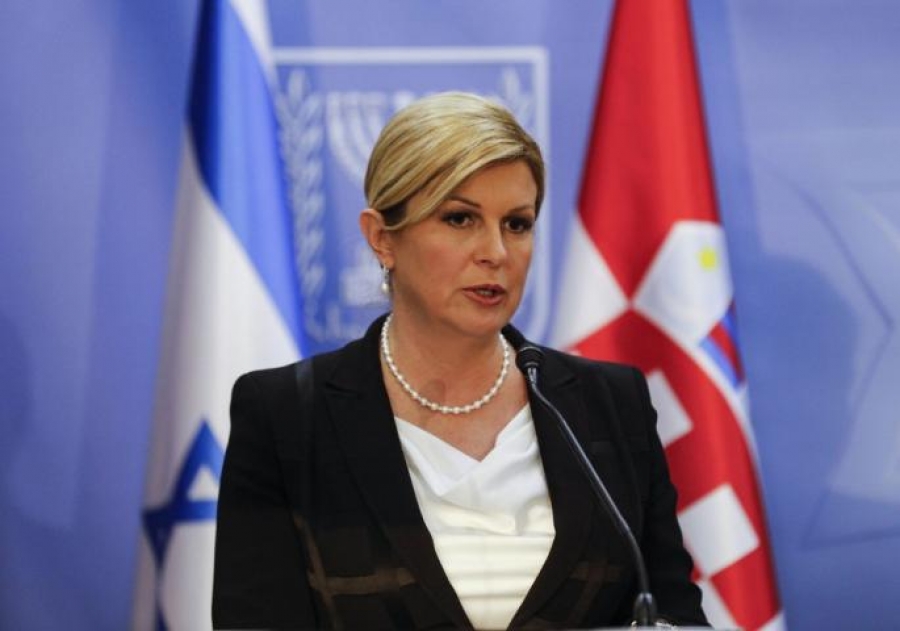 With just one sentence, which she claims she never said, Croatian president, Kolinda Grabar Kitarović did what others have been trying unsuccessfully for a long time – that is to unify the Bosniak politicians. On Tuesday, during the visit to Israel, on the meeting with Israeli President, Reuven Rivlin, Grabar Kitarović said that BiH is very unstable and that it has been taken over by people with connections to Iran and some terrorist organisation. Later, on Wednesday, she denied having made that statement, but it was too late – comments and reactions had already caused enough damage.
As soon as her alleged statement reaches the public in BiH, especially Bosniaks, the politicians and organizations condemned it as a "statement with fascist elements".
Bosniak member of the BiH Presidency, Šefik Džaferović (Party of the Democratic Action – SDA), said that the Croatian President is "repeating lies that spread xenophobia" and that Croatia is leading a "fascist policy."
"Everyone in Europe and the world is aware that these are lies fabricated by the aggressive and fascist policy of official Zagreb toward BiH and Bosniaks, which contains all elements of fascism", Džaferović said.
He added that the statements represent "the same kind of propaganda vocabulary which was used by convicted war criminals and leaders of the so-called Herceg-Bosna when trying to justify the monstrous crimes they committed against Bosniaks".
His party, SDA, stressed in a press release that it is "paradoxical that Grabar Kitarović gives such statements with fascist elements in Israel, while she is tolerating in Croatia the growth of militant Ustasha and neo-Nazi movements which celebrate the World War II fascist puppet state "The Independent State of Croatia" and war criminals who participated in the execution of the Holocaust."
Union for Better Future of BiH (second largest Bosniak Party in BiH) stated that "the incomprehensible statement by the President of the Republic of Croatia, Kolinda Grabar-Kitarović, that Bosnia and Herzegovina is allegedly governed by militant Islam, is a completely unnecessary and inaccurate claim with the goal to turn our country into a new political target".
"Like a good neighbour, Croatia must not do this to the nation over which a genocide was committed. No one can justify such grave insults with an obvious election campaign, as Kitarović has tried several times to paternalistically treat BiH.
As a sovereign and political nation, and Bosniaks are just that, they will never allow it because they have shown their commitment to what BiH truly wants, through its multiculturalism, tradition, anti-fascism, preservation of the value of indigenous Islam and its clear pro-Western and European path", SBB said in a statement.
Grabar Kitarović's statement was condemned by Jewish officials in BiH and Croatian member of the BiH Presidency, while Željko Komšić, said that "Grabar Kitarović is the one who is unstable, not BiH"./ibna