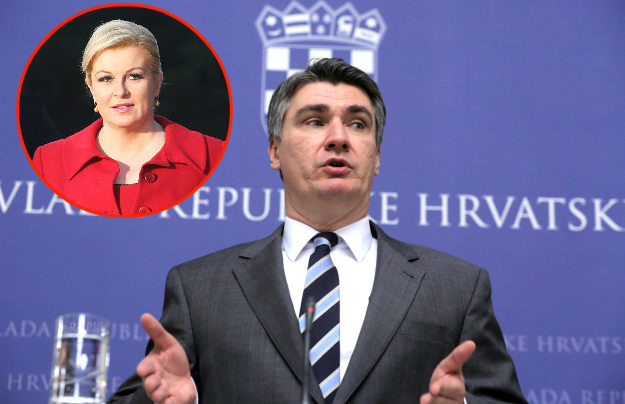 Zagreb, April 6, 2015/ Independent Balkan News Agency
By Marija Avramovic
President of Croatia Kolinda Grabar-Kitarovic convened for this Tuesday a session of the National Security Council which will be attended by Prime Minister Zoran Milanovic, it was confirmed today from the offices of the president and the prime minister.
The session will be held in the Office of the President, followed by a statement to the media.
Alongside the President of state who is also Commander-in-chief of the Armed Forces and the Prime Minister, the ministers of Defence, Foreign Affairs and Finance also sit in at the Security Council.
Other members include the Chief of the General Staff of the Armed Forces, the advisor of the President on Defence and the Chairman of the Parliamentary Defence Committee.
The first time that President Grabar-Kitarovic and Prime Minister Milanovic participated together at a session of the National Security Council was on March 12 in the Croatian Parliament.
What has attracted the attention of the public was the president's statement last weekend that Croatian generals Ante Gotovina and Mladen Markac were to be part of the advisory body of the Council for Homeland Security.
She said that the Council would be important for the larger change in the national security strategy, as well as for the future development of the Croatian armed forces.
In November 2012 the Hague Tribunal delivered the final verdict of acquittal for Croatian generals  Gotovina and Markac.
The Appeals Chamber of the Tribunal in the verdict stated that there were no evidence that there was a joint criminal operation aimed at removing Serbian civilians from the Krajina by force or threat of force.
The Council will also be attended by "10 to 15 the most experienced Croatian generals, intelligence members and other professionals", explained Grabar Kitarovic.