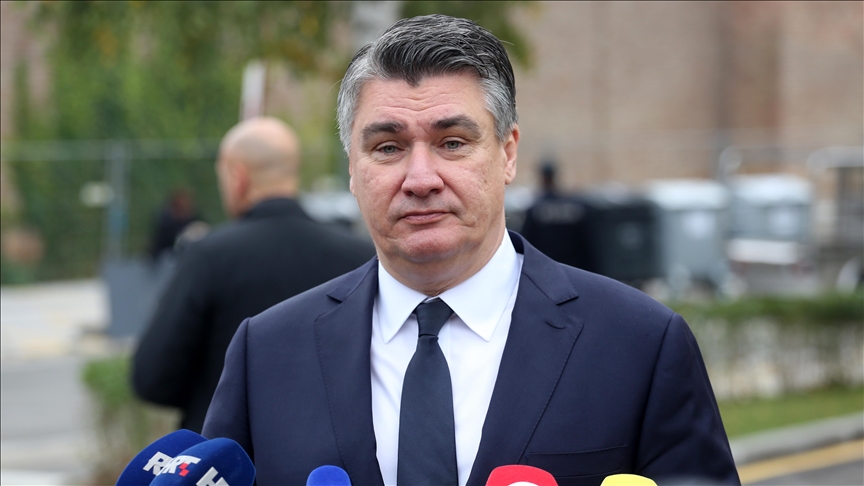 The Bulgarian Foreign Ministry summoned Croatia's Ambassador to Bulgaria, Jasna Ognjanovac, on Wednesday over President Zoran Milanović's statement in which he strongly criticised "Bulgaria's policy towards the European integration of North Macedonia," Bulgarian media reported.
Ognjanovac was summoned at the request of Minister Svetlan Stoev, and the Director-General for European Affairs, Rumen Alexandrov, received her.
The reason for the meeting was President Zoran Milanović's statement after a summit of the Brdo-Brijuni Process at Brdo pri Kranju, in which he sharply criticised Bulgaria's policy towards the European integration of North Macedonia, Bulgarian television BNT reported.
Alexandrov called Milanović's statement "unacceptable and unwarranted".
He said that it was "disappointing not just in the context of the excellent bilateral dialogue between Sofia and Zagreb and their unanimity on a number of topics on the European and regional agenda, but also in view of the fact that being the region's immediate neighbours, Bulgaria and Croatia are naturally bonded by a shared interest in the reform, stabilization and EU integration of the Western Balkans in the near future."
In a statement to reporters at Brdo pri Kranju earlier this week, Milanović warned that North Macedonia "is in an impossible position" and that one EU member state demanded that North Macedonia "define its national genesis in the way requested by the neighbouring state" in history textbooks.
He said that he would "openly oppose" that within his powers.
Milanović did not name the state but it was obviously meant Bulgaria, which is rejecting a negotiating framework for North Macedonia because Sofia claims, North Macedonian textbooks "revise and negate their common ethnic and linguistic history."
The Croatian ambassador said she would convey the Bulgarian position to Zagreb, noting the need for cooperation between Bulgaria and Croatia with a view to guaranteeing the stability of the Western Balkans and the region's European perspective, BNT reported.