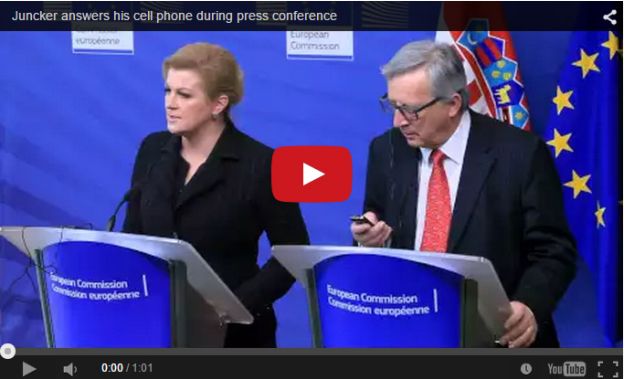 Zagreb, April 30, 2015/ Independent Balkan News Agency
By Marija Avramovic
Working together with the European Commission Croatia could emerge from crisis in which it has been  for years, but must continue to implement structural reforms, said in Brussels on Thursday the president of Croatia, Kolinda Grabar-Kitarovic after a meeting with EC President Jean-Claude Juncker.
Grabar-Kitarovic wants Croatia's position in the EU to be much more prominent, adding that "after nearly two years of being a member of EU time has come for Croatia to have a much stronger role when it comes to making common policies".
"We have also mentioned the issue of employment in the terms of senior positions in the EC, at which I would like to see as many Croatian citizens, and Mr Juncker has promised this matter to be considered", said the Croatian president.
When it comes to the use of the European funds and the Fund for strategic investments, Juncker noted that it was very important that one of the first investment projects that will be developed with  means of the new European fund is in Croatia, assessing that "in that repect, Croatia is considered as an old member of the union".
One of the topics discussed was the situation in Bosnia and Herzegovina, with an emphasis on the need to find a solution for the political emancipation of the country, as the Croatian president underlined the importance that Croatian people in BiH finally becomes equal with two other nations and that the remarks on the position of the Croatian people in BiH should be taken seriously.
Grabar Kitarovic took the opportunity to explain her statement to Bloomberg that Croatia would adopt  the euro in 2020.
"I said that it was 2020 the earliest date when Croatia could join the eurozone. 'Not before 2020' was my reply to the question of joining the euro-zone", she pointed out.
Juncker added that Croatia was "naturally" destined to join the eurozone, but that it would take a lot of effort to achieve this goal.
At a joint press conference that was held after the meeting, Juncker made a small diplomatic faux de pass.
The cell phone of the head of EC started ringing just as Grabar Kitarovic was speaking, he answered it, spoke very briefly and then went on to look at the cell phone, while doing some typing as well.