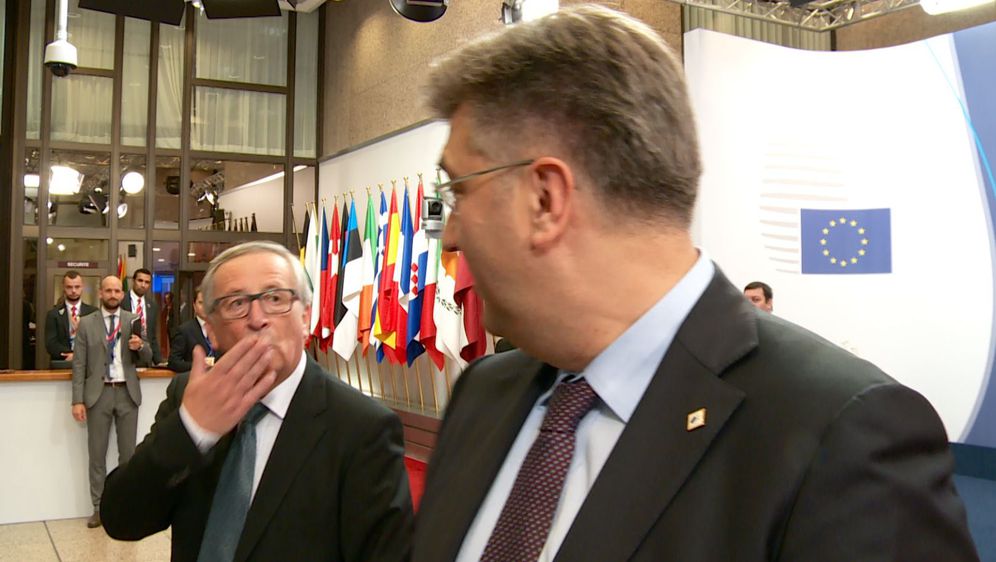 Enlargement policy and disputes do not go hand in hand. Tuesday was the best day for this fact to be reminded to the Croatian Prime Minister Andrej Plenković. Why Tuesday? Well, because on Tuesday, February 6, the European bloc presented its renewed Western Balkans strategy. Thus, Plenković was asked to resolve the maritime open issue with his counterpart as fast as possible.
The Croatian PM was urged to act so, by the European Parliament and the Commission.
In particular, just like in the very recent past, the Commission President Jean-Claude Juncker reiterated that, "Border disputes must be resolved", and  during a debate on the future of Europe with Plenković in the Parliament he elaborated on the specific European policy: "There can't be any enlargement without border disputes being resolved. These problems must be resolved or there won't be any accession," Juncker stressed.
"Slovenia, an EU member since 2004, wants Zagreb to accept the ruling of the Permanent Court of Arbitration in The Hague about the sea and land border in the northern Adriatic, passed in June.
Croatia, which joined the bloc in 2013, only after agreeing to the arbitration with Slovenia, claims the legal proceedings had been compromised and were therefore null and void", euractiv.com reads.
However, as of lately, huge sums of fines have been sent to Croatian fishermen on behalf of Slovenia and vice versa -fishermen of both states have been used to fishing freely in the waters of the disputed maritime zone of the Piran Bay- as a reciprocal political move that has further complicated things between the two countries…/IBNA
Photo (Library): dnevnik.hr