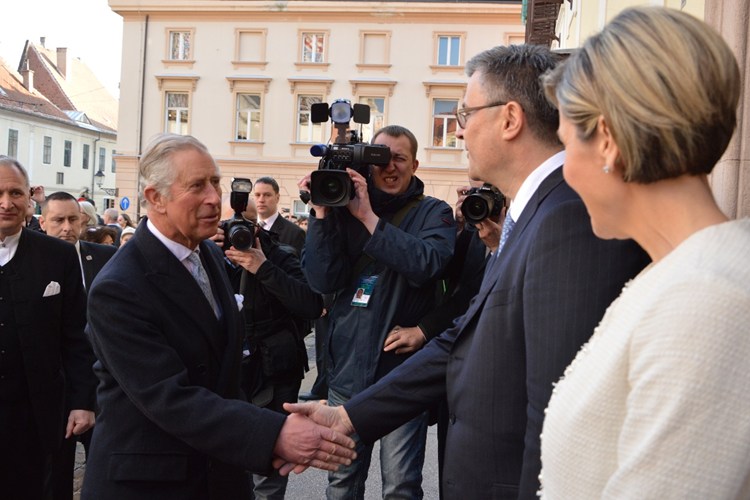 Belgrade, March 15, 2016/Independent Balkan News Agency
By Milos Mitrovic
Serbian Prime Minister AleksandarVucic was "angered" by his Croatian counterpart's decision to show 1990s war memorabilia to the Prince of Wales. Croatian media reported that premier Tihomir Oreskovic presented Prince Charles the part of the government premises which was hit by "Martic's missiles".
Prince Charles and Duchess Camilla started their regional tour in Croatia on Monday. They will visit Serbia tomorrow.
Milan Martic was the president of internationally unrecognized Republic of Srpska Krajina which existed from 1991 to 1995 in the territory of what is now Croatia. In 2007 Martic was sentenced to 35 years in prison by the International Criminal Tribunal for the former Yugoslavia due to war crimes.
Vucic said that Oreskovic's move was not fair, Blic daily reports on its website. "What it would look like if we take Prince Charles all across Serbia; there's no single village without Serbian refugees from Croatia", Vucic said at the committee in charge for the Charles's visit to Serbia which is scheduled for tomorrow.  Serbian PM appealed on the leaders in the region to act as "gentlemen" and focus on the future.
The Cabinet of the Serbian President revealed what Tomislav Nikolic will present to Prince Charles and his wife Camilla, the Duchess of Cornwall. Gifts for Charles are the books "Collected Works of William Shakespeare" in Serbian Cyrillic and "The Christian Heritage of Kosovo and Metohija" in English and a woodcut with the motifs of the monastery Hilandar. The Duchess will be presented with a mirror.
(Photo: Charles and Camilla in Zagreb)