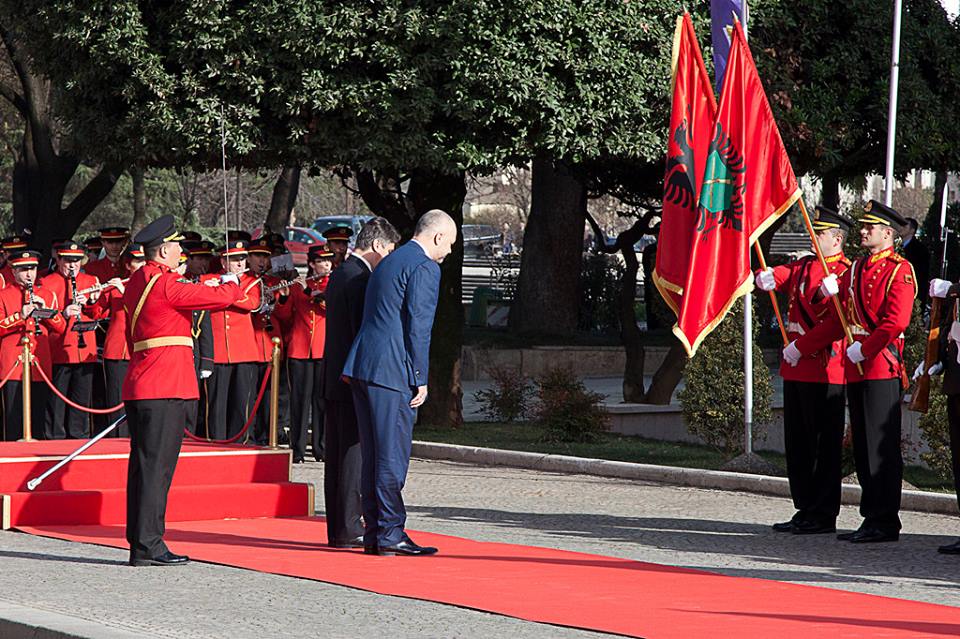 "I don't think it's fair for Serbia to start negotiations for accession, something which we have supported, at a time when Albania has not yet started its negotiations for accession"
Tirana, January 21, 2014/Balkan Independent News Agency
Prime Minister of Croatia, Zoran Milanovic criticizes the European Union for the decision to start negotiations for the accession of Serbia, whilst such process has not yet started for Albania.
Mr. Zoran Milanovic issued this declaration on Monday in Tirana during a press conference with his Albanian counterpart, Edi Rama in the framework of an official visit to Albania (photo).
Mr. Milanovic said that Albania is still a country which faces obstacles in its path toward European integration and added: "Some of them are subjective, that Albania must change, but some are not fair toward Albania".
At this point, Mr. Milanovic assured that Croatia's supports Albania's EU candidacy, like it has supported Serbia.
"I don't think it's fair for Serbia to start its negotiations for accession, something which we have supported, whilst Albania has not yet started its negotiations. Therefore, we believe that Albania and other countries of the region, must be granted the EU candidate status and launch negotiations with the EU. This is our current positioning and it will remain as such".
Mr. Milanovic also issued a warning: "You must start negotiations as soon as possible, because every other solution is not a serious one".
Prime Minister of Croatia talked a lot about the integration process. He said that the candidate status is achievable until June and that this is the step prior to the opening of negotiations.
Here, Mr. Milanovic made a promise: "We will object to the prejudices that exist in Europe, because European policies in several democratic states are often under the pressure of prejudices toward ethnicities and regions. We will be against this, because we have also suffered these prejudices and this is not a good thing". /ibna/