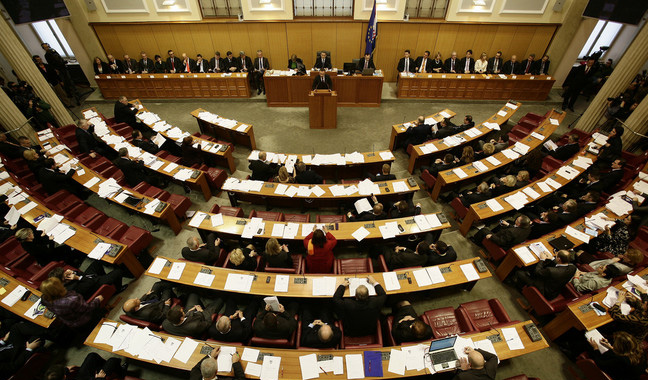 Zagreb, April 15, 2015/ Independent Balkan News Agency
By Marija Avramovic
Deputy Prime Minister and Minister of Regional Development and EU Funds Branko Grcic said on Wednesday that the additional budget savings in the amount of 0.4% of the gross domestic product (GDP) will occur without interfering with the wages, social benefits and pensions, while announcing a possible raise to excise taxes.
The European Commissioner for Economic and Financial Affairs Pierre Moscovici, with whom Grcic and Finance Minister Boris Lalovac met yesterday, is asking for savings in the croatian budget.
"The adjustments in excise duties could be in that direction, which means the adjustment of excise duties to the levels of the European Union", Grcic noted without revealing, however, which specific excise would this adjustment apply to.
At today's meeting of the Parliament, Prime Minister Zoran Milanovic answered questions from PMs, who were very interested in the possibility of raising of excise taxes.
"Nothing big here can be expected, we are not speaking of any radical measures", Milanovic said, adding that the government would protect the status of budget users.
"In a few days everything will be revealed and there won't be any unpleasant surprises", he stressed.
Minister of Administration Arsen Bauk praised to the current parliamentary early afternoon that within the mandate of the current Government the number of state employees dropped by more than 2,500.
"At the end of December 2011, when the current government came in power, there were 55,312 civil servants and employees, and the first day of this year there are 52,747, which is 2,565 less", explained Bauk.
During this year some civil servants will be employed, the difference will be slightly lower, but it will remain over 2,300 the minister promised.