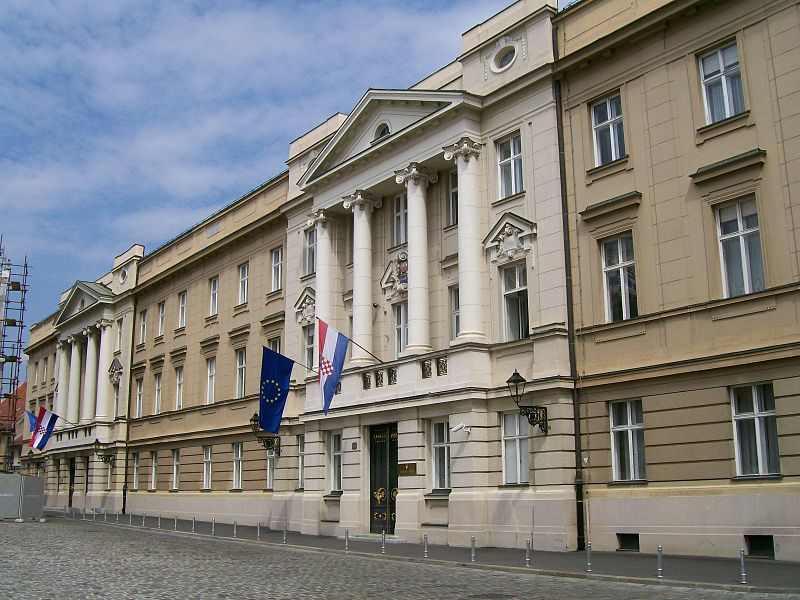 By Natasa Radic – Zagreb
The parliamentary debate in September will start with the discussion on gay marriages, it was confirmed to the Croatia media by the Minister of Administration Arsen Bauk.
The gay couples will not have the right to adopt children, but it is still under the debate what kind of regulation will exist towards the child that one of the partners had from the preivous heterosexual relationships. For several months, the working group at the Ministry of Administration is working on a draft of the law of civil partnership, which will be submitted to public debate in September, and then will be forwarded to the first reading in the Croatian Parliament.
– When the Government is concerned, the framework already exists and it is publicly presented. Lifelong union of same-sex partners will not be called a marriage and they will not be eligible for adoption. And we will not insist on other differences compared to heterosexual couples – said Minister Bauk to Jutarnji list.
Task Force recommends that same-sex couples should register their relationshipe before a registrar, because they keep all the records about the family situation, so they will be able to instantly verify whether a person who enters into a life partnership may already be married or in another life partnership.
This is still a sensitive and open issue in Croatia, primarily when related to raising and educating children. Minister Bauk is explicit: same-sex couples will not be eligible for child adoption. However, he admits:
– We consider what kind of rights a life partner could have towards the biological child of his partner – says the minister.
-I think the minister's move is good, because gay partners also wish to have their rights regulated under the law. As for the adoption of children, I think that this topic is still the one that has a long time to wait, since the Croatia is a conservative catholic country and there is no space for these kind of changes yet- said Antonela Mamic, a student at the Faculty of Philosophy in Split.