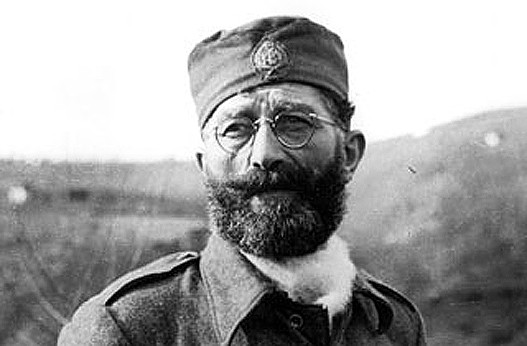 Zagreb, May 15, 2015/ Independent Balkan News Agency
By Marija Avramovic
The rehabilitation of a war criminal Dragoljub Draza Mihailovic is a bad decision for Serbia, bad for relations with Croatia and will have consequences for relations in the region, but Croatia will not send a diplomatic note to Serbia, the first Deputy Prime Minister and Foreign Minister Vesna Pusic said on Friday.
She noted her satisfaction on the fact that high political officials from Serbia, especially Foreign Minister Ivica Dacic and Prime Minister Aleksandar Vucic had distanced themselves from the case.
"I wouldn't like to be in their shoes right now, this is rather tragic for the reputation of the country and  its political culture", Pusic said, adding that Croatia had no need to change the opinion that general Mihailovic was a fascist war criminal.
First Deputy Prime Minister pointed out that the verdict would cause divisions in Serbian society and complicate regional relationships.
When asked whether Croatia would block the way for Serbia towards the EU, she responded that "it's the Serbian court that has already done it".
"Their court hurt them with this decision, we have no reason to do that, it's a problem that they have to solve. Why should Croatia block? Denmark, the Netherlands, any other country as they probably know that they can't get accepted in the EU with the fascist symbols and rehabilitation of war criminals", Pusic assessed.
State president Kolinda Grabar Kitarovic announced yesterday how she was awkwardly surprised by the decision of the Belgrade High Court on the rehabilitation of the chetnik leader during World War II and the war criminal Dragoljub Draza Mihailovic, and stressed that she condemns any attempt of history's revisionism.
Decision of the Belgrade's court, she noted, could not erase the atrocities committed by the chetnik movement in collaboration with the Nazis and fascists during World War II, which had brought great pain and suffering to all nations in the region.