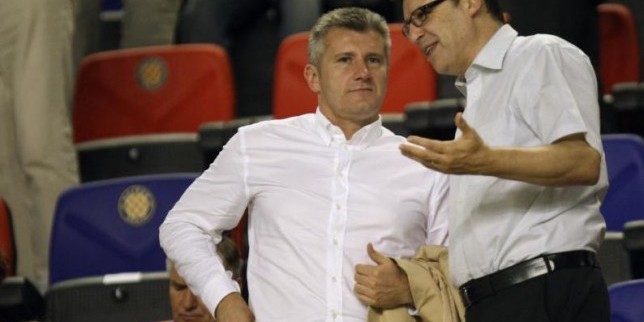 By Natasa Radic – Split
The president of the Croatian Football Federation Davor Suker said that the football matches of the Croatian national football team will be hosted only by Zagreb in the future. According to his words, Zagreb is the most cost-effective, while Suker spoke harshly on possible games in Split – second biggest Croatian city – and stadium "Poljud beauty" because "Croatian Football Federation is often ofended there" and he concluded that the team will not play in Split anymore. Suker is dissatisfied because there are no adequate systems of surveillance in Split or the automatic card scanners. His statements have further fueled the earlier outbursts of intolerance towards Split and Split stadium.
Namely, the match between Croatian and Sweden was supposed to be played in June in Split or Osijek, but the Croatian Football Federation in early March published a statement saying that neither one of these two cities will be hosting the game.
-Stadiums in Split and Osijek at this moment do not meet all the safety requirements set by Fifa to match high-risk games – said the statement from Croatian Football Federation, which provoked strong reactions, especially from Split. Split football fans and supporters but the local representatives, too showed that they are very unhappy with Suker's words.
CEO of football club Hajduk Split – a club that plays at stadium in Poljud Marin Brbic announced that stadium in Split will get the electronic card scanners by July and this would enable Split to compete for a qualifying match between Croatia and Belgium on October 11th.
Minister of Education and Sports Zeljko Jovanovic points out that Split is a city known by sport and deserves to host football teams and football matches.
Jovanovic stressed that Split can certainly prepare for candidacy for matches of the European Football Championship in 2020, which would be held in several countries, among them perhaps in Croatia, too.
-We heard the announcements for the reconstruction of the stadium in Split with all that is necessary for obtaining a license, so I expect that the football team soon to be in Split again- said Jovanovic.