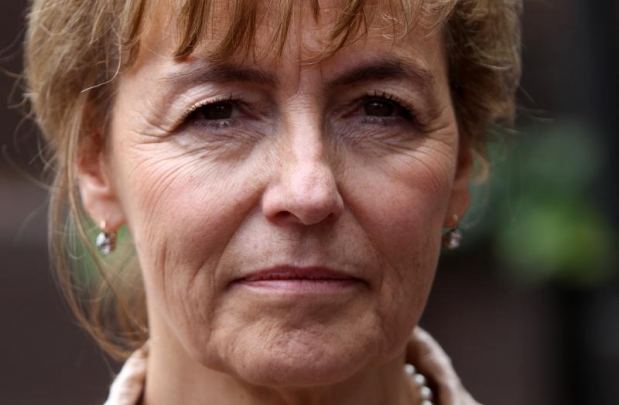 By Marija Avramovic – Zagreb
Croatia advocates the establishment of an international compensation fund for victims of rape during the war and for stigmatizing the perpetrators of this crime, said on Thursday the first deputy prime minister and minister of foreign and European affairs Vesna Pusic in London at the Global Summit on preventing sexual violence in wars.
Pusic attends the plenary session of the Global Summit on Preventing Sexual Violence in Conflict, which takes place from 10th to 13th June, and will also chair the ministerial working meeting on the theme "hidden victims of sexual violence."
"The goal is to turn rape and sexual violence in war, in conflict, into something that is so embarrassing for the offender that he can no longer return to their community, that community excludehim," she said.
She stressed that linking punishment, shame and exclusion from the community of people who committed this crime in peace, is the first step toward extinction of these horrors in war and added that this will "give visibility to this issue," because in our countries we treat the disabled and war victims equally as people who are entitled to benefits, and sexual victims are absolutely victims of war.
Pusic is one of the leaders of the global initiative for the prevention of sexual violence in conflict, which was launched by British Foreign Secretary William Hague in the 2012.
Hague, together with the special envoy of the UN High Commissioner for Refugees (UNHCR), Angelina Jolie, host a four-day summit that will bring together 1,200 participants from 115 countries, of which 48 foreign ministers and more than 100 representatives for NGO organizations, with participation of officials like UN chief Ban Ki-moon, U.S. Secretary of State John Kerry and many others.
An exhibition in Zagreb opened today, organized by the British Embassy and the theme is related to the initiative of the British Foreign Minister and special envoy to UNHCR Angelina Jolie to prevent and stop sexual crimes committed in armed conflicts.
At around the same time Pusic gave her speech in London, just south of Zagreb, near Hvar, police arrested two men on suspicion of raping a citizen of Great Britain.
Police filed criminal charges against the two men. Both men were brought to the detention supervisor.
They now await examination in the State Attorney's Office in Split and later, presumably, will be detained in prison pending the investigation.
The police refused to disclose any details, in order to protect the identity of the victim.