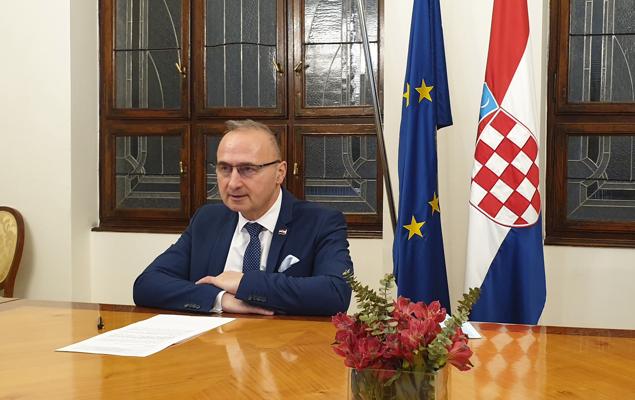 Croatian Foreign and European Affairs Minister Gordan Grlić Radman has condemned threats against the leader of the Croat Civic Initiative in Montenegro, Adrian Vuksanović.
The threats against the leader of the Croat minority party were made in comments on the In4s portal, with some of the readers saying that Croats should have been killed or expelled from the former Yugoslavia and that Vuksanović would be "among the first to pay for it".
Grlić Radman condemned the threats in a conversation with Vuksanović and the leader of the Croat National Council, Zvonimir Deković.
"Strong support in the hope that the perpetrators will be identified and sanctioned. I discussed this matter with Minister Đorđe Radulović – protecting national minorities is the cornerstone of bilateral relations," Grlić Radman noted in a Twitter, referring to Montenegro's foreign minister.
The threatening messages against Vuksanović were posted under a text in which he responded to Montenegrin Parliament Speaker Aleksa Bečić, who had said: "May Storm never happen again."
"You can rest assured that the military and police, liberating Operation Storm will never happen again because nobody will ever dare again to conquer Croatian territory, expel its residents and heartlessly shell towns across Croatia, including its capital, for four years," Vuksanović said in response to Bečić's comment as carried by In4s.