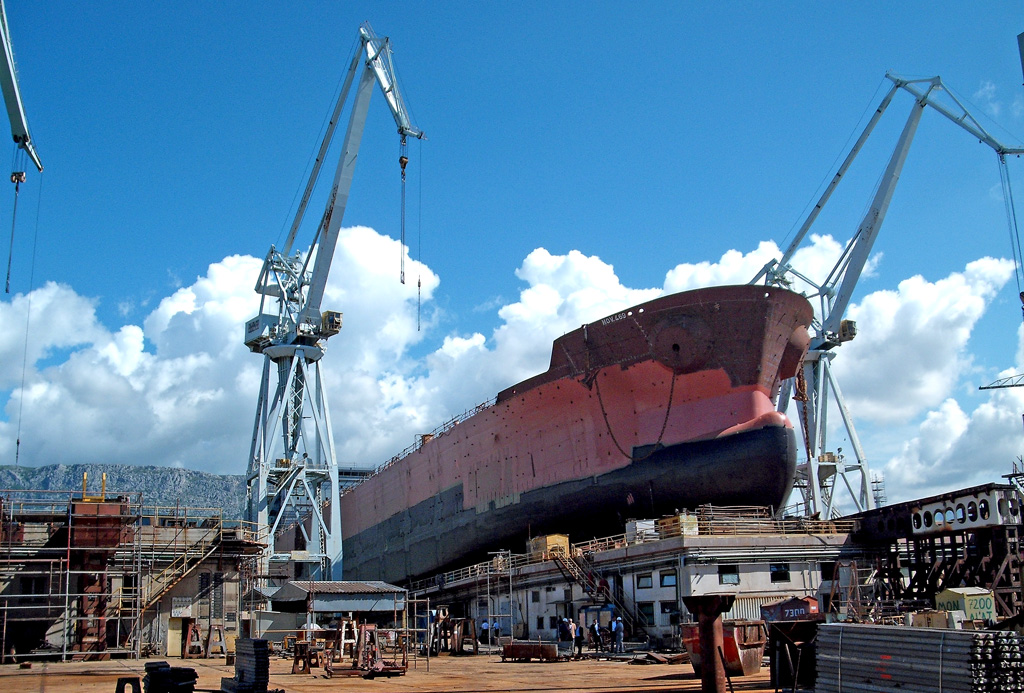 Review by Christos T. Panagopoulos –
The Croatian association of workers' unions (HURS) has reported the Government to public prosecutor in Zagreb due to, as they think, a lack of control in privatization of Brodosplit shipyard in Adriatic port of Split.
The Government supports the shipyard with millions of Croatian kuna every month and HURS warns of a lack of control to realize whether the new shipyard owner, Tomislav Debeljak, uses that money for real purposes.
Workers of the shipyard went on a strike earlier this month due to a delay in payments.