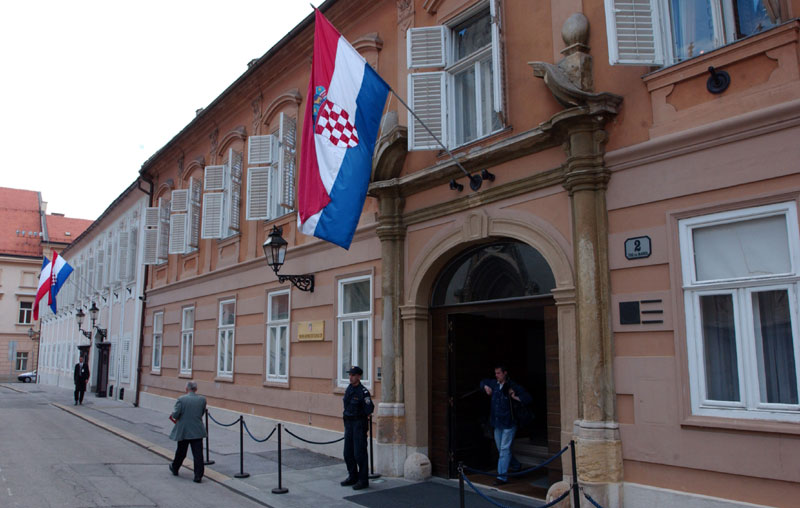 Zagreb, March 26, 2015/ Independent Balkan News Agency
By Marija Avramovic
The inner cabinet of the Croatian government discussed and accepted on Thursday the first set of measures to reduce government expenditure which, would bring a billion of kuna (a little over than 130 million euro) savings on an annual basis and the proposal of measures has already been submitted to the European Commission.
These measures are related to business of 187 agencies, institutes, funds and other legal entities with public authority, which spend 70 billion kuna and employ 26 thousand workers.
The analysis was prepared by the Government Commission, headed by the director of the Institute of Economics Dubravka Jurlina Alibegović, and it implies a reduction of material costs by half a billion kuna, reducing expenditure on wages and various fees and status merger of two or more agencies into one, which alone could save 300 to 400 million kuna.
From the one billion of kuna savings, most can be saved on material expenditures, about 490 million, while about 188 million in wages (including the release of a small portion of employees).
In order to achieve these savings, it will be necessary to change a number of laws, regulations and ordinances of agencies, so it is clear that this year it will be possible to carry out savings of up to 300 million kuna, but the full capacity of savings will be realised already in 2016.
The list of measures to equalise pay and reward systems and material costs will apply to the public authorities and public services, although this part of bureaucracy has already experienced their part of the "painful cuts", which are about to take the form of the non-payment of the Christmas bonus, holiday allowance and making order in spending per cards and the use and purchase of company cars.
The government is aware that there will be great resistance to these changes, but it is also aware that the European Commission must be provided credible evidence and measures to stabilise the long-term expenditure of the state budget.