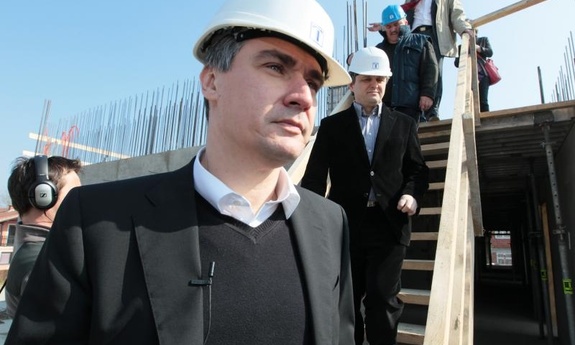 Zagreb, March 13, 2015/ Independent Balkan News Agency
By Marija Avramovic
Prime Minister Zoran Milanovic said on Friday that the government had given up on monetisation of Croatian highways and that they would be given to the management of pension funds and interested citizens.
"We all remember how much resistance occurred when we announced the monetisation of our highways; it had been called at the time selling off of national assets. I still do not agree with this statement. But now we are going for the alternative which includes only domestic pensioners and citizens", he noted.
He confirmed that in this case the state budget would be unloaded of credit burden related to the highways, which is four billion kuna (522 million euro) of principal and at least as much as that in interest.
"And it would be all paid by citizens through tolls and fuel in the next 25 years. In this way, all the commitments will be taken over by investors, therefore pension funds", Prime Minister explained.
In January the government started negotiations for the monetisation with potential investors, looking for an offer of at least 2.5 billion euros for the 40-year concession.
Offers were allegedly submitted by investment bank Goldman Sachs, together with the Croatian pension funds, Austrian company Strabag and the Australian Macquarie Group.
But the whole process was in the shadow of the possibility of having a referendum in which the citizens would declare themselves whether they were for monetisation or against it.
In November last year the initiative "We will not give up our highways" collected and submitted to Parliament more than 530 thousand signatures for a referendum against giving Croatian motorways into concession and requested from The Constitutional Court imposition of the provisional measure prohibiting the highways' concessions.
In August 2014 Prime Minister believed that a referendum against the monetisation of the Croatian motorways would be a form of obstruction to the government to conduct economic policy, propose and adopt measures to strengthen the economy and have a positive impact on national finances.