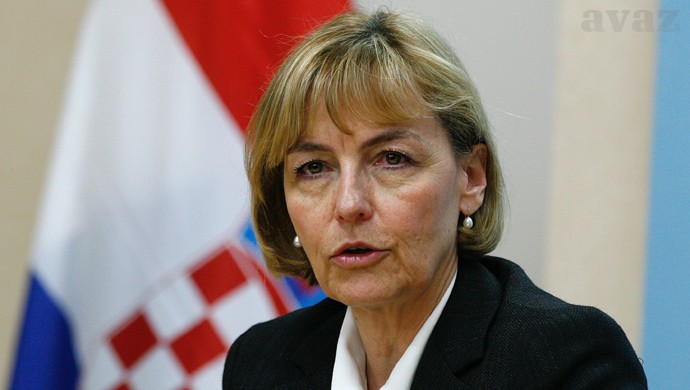 Review Hari Stefanatos
The Foreign Minister of Croatia, Vesna Pusic, will be on a three day visit to Chile starting today in order to attend President Michelle Bachelet inauguration, where she will meet with Bachelet, her predecessor Sebastian Pinero, her Chilean counterpart, Heraldo Munoz, Brazilian Foreign Minister, Luiz Alberto Figueiredo Machado, and representatives of the Croatian community in Chile, according to a press release by the foreign ministry.
The two countries have formed a memorandum of strategic partnership, with both countries furthering each other's interests in their respective regions. Croatia supports Chile in the advancement of its relations with the European Union and played an important role in the signing of the Association Agreement between EU and Chile in 2002.
The Croatian population in Chile is estimated to 200,000 or 1.3% of the country's population, and are the third, fourth and fifth generation descendants of Croatian emigrants, who live mainly in Santiago, Punta Arenas and Antofagasta.
It is a prominent community with representatives in the executive, legislative and judicial authorities, as well as in culture, the arts, enterprise, and the Church.
(Source dalje)