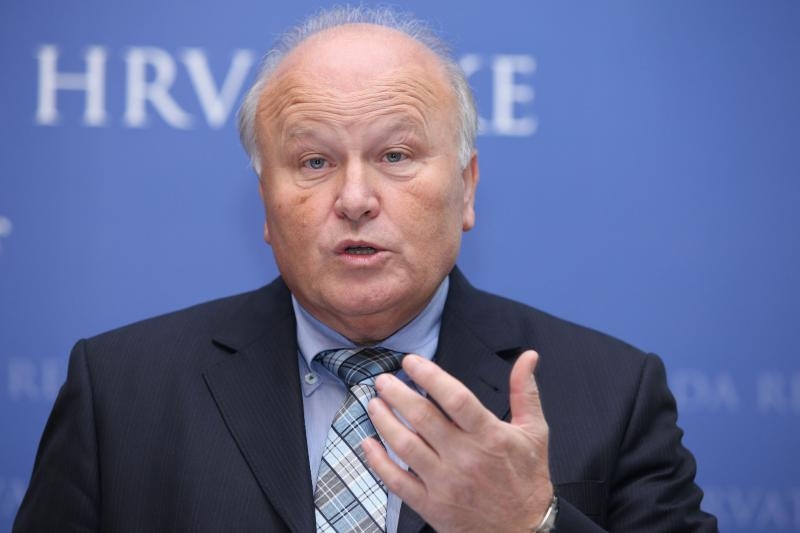 By Christos T. Panagopoulos
Minister of Finance, Slavko Linic, backtracked  from a comment he made last week, saying that his country plans to go through 2014 without the aid of the International Monetary Fund (IMF).
In an interview he gave to Croatian media on Thursday evening, the 64-yeal-old minister claimed he was more optimistic after the government approved its 2014 spending plan, while raising its 2013 budget-deficit estimate to 5.5% of economic output from 3.5%.
"A need for assistance from the IMF or European Commission could come up if we aren't able to service our obligations", Linic said in the Croatian capital, Zagreb. "But obviously, this will not happen in 2014", he added.
Moreover, Linic cleared that his government will not proceed in buying back the 49.1% of the stake in in oil refiner INA Industrija Nafte dd from Hungary's Mol Nyrt., citing budget restraints.
Croatia is the newest member of the European Union, struggling to control the ever-growing public debt, with its economy showing no signs of growth. Linic himself, in a statement he made on November 6th, had warned that "the country's borrowing needs are enormous and very risky at current rates", implying that Croatia "flirts" with a potential Memorandum.
Source: Bloomberg
You may also read:
Croatia "flirts" with a possible Memorandum, Wednesday, November 6th 2013