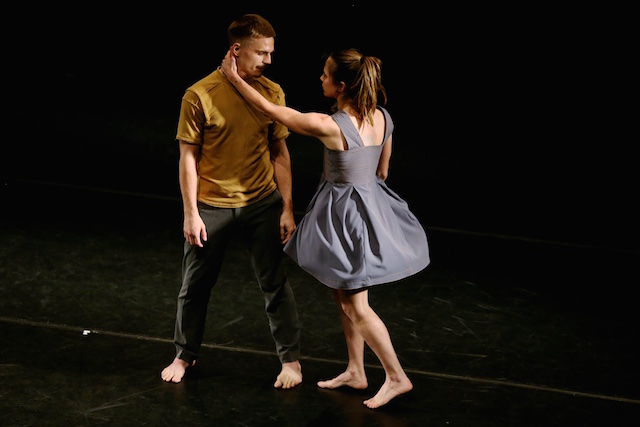 Eastern European and Eastern Balkan dance is travelling to New York, through the performances of "Perforacije".
It is all about a special festival dedicated to contemporary dance, which has been held in Croatia since 2008. In 2017, things change and for the second time after 2015, Croatian, Polish and Slovenian artists are travelling to New York to present the fruits of their labour. This year, there will be more than 30 of them, among whom big names of Balkan art, like Ivan (or Ivica) Buljan, of the Croatian National Theatre and the co-founder and artistic director of the Mini theater in Ljubljana as well as the founder and director of the New Theatre in Zagreb.
"Perforacije" festival will be held in the American city between November 17 and 26 at the Abrons Art Center and the La MaMa Theater.
It is the second time that La MaMa and Croatia's Perforacije Festival ally to perform in New York. More than 30 artists from Poland, Slovenia, and Croatia will perform at the festival.
Two years ago, in 2015, Buljan, directed actors from La MaMa's Great Jones Repertory in an English-language adaptation of Italian director-writer Pier Paolo Pasolini's 1966 drama Pylade. Indeed, the play has a profound Greek touch, as it projects the relationship between Orestes and his friend Pylades, but of course through a lens of modern politics. The performance will open La MaMa theatre's programme.
Ina Sladić, Croatian dance duo Bruno Isaković and Mia Zalukar, The Tukawach group of Magda Stawman Tuke and Anita Wach, Via Negativa in co-operation with Polish director Anit Wach, Croatian Artist Jasna L. Vinovršek and Zvonimir Dobrović , the artistic director of the festival Perforacije are some of the names that will transfer a bit of the Balkan art culture of today to the other side of the Atlantic.
Ideas that the creators and performers want to present are migration issues, democracy, consumer society, the struggle for social change, individuality within the collective and vice versa and (…) the conditions in which we lose weight in the modern society…/IBNA
Photo: croatiaweek.com