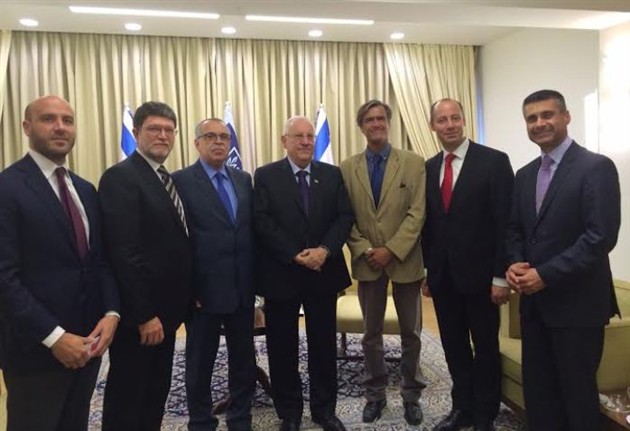 By Marija Avramovic- Zagreb
On the same day that Sweden's recognition of the independent state of Palestine occurred and Israel withdrew its ambassador from Stockholm, Croatian Euro-parliamentarian Tonino Picula during his stay in Israel, declared it was expected that some other EU countries would gradually follow the example of Stockholm.
Picula went to Israel as a member of the Delegation of representatives of Socialists and Democrats in the European Parliament (S&D), at the invitation of the Labour Party of Israel.
At least 112 countries have recognized the state of Palestine, according to the records of the French news agency AFP.
Croatia could soon take this way, judging by the words of Croatian Foreign Minister Vesna Pusic, which she uttered a week ago.
"Croatia is surely moving in that direction too", Pusic said, adding that the EU member states are trying to coordinate the position on the recognition of Palestine between them.
"The conflict in Gaza has deeply affected perception of Israel in the Union. Without questioning the legitimate right of Israel to defend against terrorist attacks, in the Unionthere are doubts as to what extent Israel is actually inclining to end the conflict with the Palestinians through negotiations and thus achieve the stated goal of establishing a Palestinian state", Picula stated on the day when he met with Israeli President Reuven Rivlin.
The delegation of S&D tested the possibility that right at the beginning of the mandate of the new session of the EP, after the May elections, a new round of talks between the political parties allied with the Israeli and Palestinian sides got start.
"Since the issue of (dis) trust has become the biggest burden, S&D group is ready to organise a cycle of debates in the European Parliament as a necessary preparation for further contacts in search of a new form of renewal of negotiations", Picula pointed out.
S&D delegation to Israel also met Isaac Herzog, chairman of the Labour Party and leader of the opposition.
Croatia and Israel established diplomatic relations in 1997 and currently the Ambassador of Israel in Croatia is Zina Kalay Kleitman.