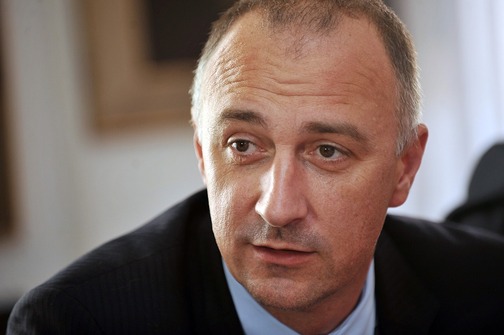 By Marija Avramovic – Zagreb
The Croatian government yesterday adopted a decision for the implementation of a public bidding for the issuing of licenses for the exploration and exploitation of oil and gas in continental Croatia. The tender, according to an announcement from the Ministry of Economy, should be announced around mid-July.
According to earlier announcements of Economy Minister Ivan Vrdoljak, exploration and possible exploitation of hydrocarbons in continental Croatia will be implemented in three "rounds" – for this month he announced a tender for the areas along the Drava river in eastern Slavonia, in several months followedwith the temder for the rest of Central and north Croatia and in the 2015 Dinarides should come in order.
According to the decision on the contents and conditions of the competition is determined that, among other things, the offer must contain documents with which bidders are proving their financial, legal and technical ability as well as documents ensuring protection of health, safety and environmental protection.
For access to documents tenderers will have to pay 5000 euros, and along with their offer will have to submit a "satisfactory bid guarantee" in the amount of half a million, without which their offers will not be considered.
It is explicitly stated that the tender process will exclude bidders who try to influence the judgment of the committee that will conduct this competition or other public officials or public bodies, as well as those who attempt to illegally obtain protected information or documents related to this tender.
Among the criteria for selection of the winning bid are the technical, financial and technical capacity of the bidders, the way in which the offeror intends to carry out activities under the license, the overall quality of the proposals received and the proposed program of minimum investment in seismic surveys and proposed mining drilling and other tests, as well as the financial terms offered by the bidder for the license.
After a recent visit of the heads of Russia's Gazprom to Croatia, Vrdoljak said that they discussed the Croatian energy policy and that Gazprom seemed more interested in continental Croatia drilling.