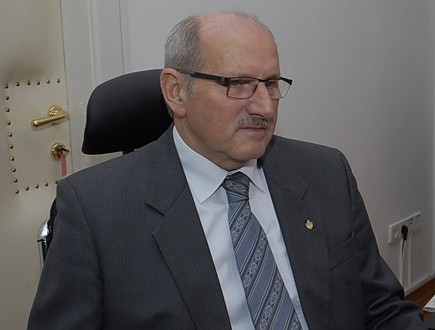 Croatia's ambassador in Sarajevo on Tuesday visited the former members of the HVO Bosnian Croat forces suspected of war crimes against Serbs, saying that Croatia's next steps depended on whether they would be released on their own recognisance.
Ten former HVO members from the Bosanska Posavina region of Bosnia and Herzegovina were arrested on Monday on suspicion of war crimes against Serbs committed between April 1992 and July 1993, Bosnian prosecutors said. Among them was Djuro Matuzovic, a retired general and organiser of defence forces in Orasje and the wartime commander of the Orasje military district.
The Croatian embassy is following developments and will do all that is necessary to help them, but everything depends on whether they will be released on their own recognisance, Ambassador Ivan Del Vechio (photo) told Hina.
He talked to the arrested in custody in Sarajevo, announcing that Croatia's diplomacy will define the next steps after a court rules on the prosecution's request that they be remanded in custody.
"We hope a decision on their position will be made by 2 pm tomorrow, whether they will be released on their own recognisance or remanded in custody, and we will define our steps accordingly," Del Vechio said./IBNA
Source: Aboutcroatia.net