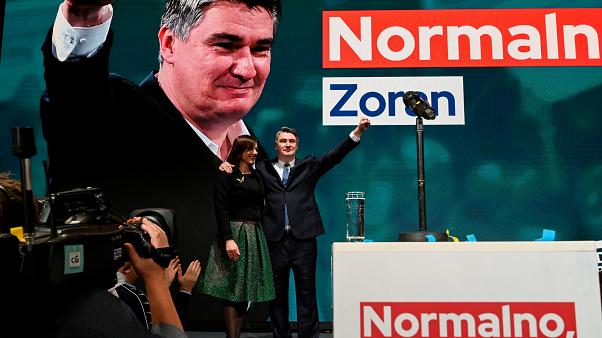 Zoran Milanovic was elected Croatia's new President in the second round of the Presidential elections held on Sunday, January 5, 2020.
According to the Central Election Commission, with 99.66% having been counted, the former Croatian Prime Minister and member of the Social Democratic Party Zoran Milanovic has received 52.7% or 1.034.222 votes, while his opponent and former President Kolinda Garbar Kitarovic garnered 47, 30%, which accounts to 928.226 votes.
Shortly before 22:00 the new President addressed his supporters, thanking them for their support during these six months of the election campaign.
HDZ Conservative Party candidate Kolinda Garbar-Kitarovic accepted her defeat.
Zoran Milanovic had also come first in the first round on December 22, receiving 29.55% of the votes, while Kolinda Grabar Kitarovic was a runner-up with 26.65%.
Croatia has taken over the rotating Presidency of the European Council for the first half of 2020, starting 1 January 2020./ibna