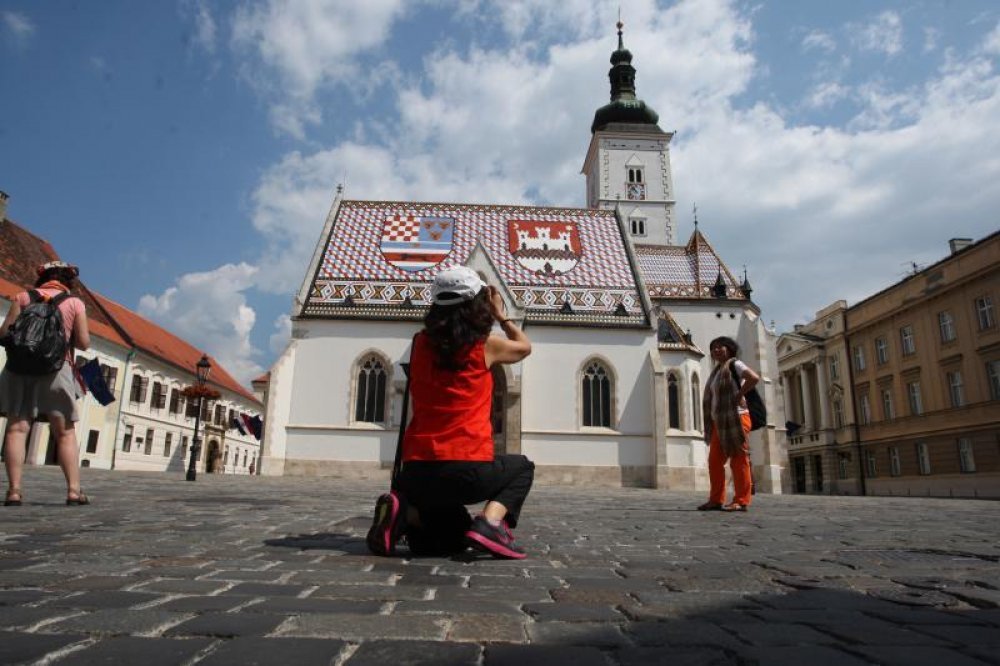 Foreign tourists who will be spending at least one night in Zagreb can be tested for Covid-19 on Saturdays, Sundays, holidays and non-working days at half the price, director of the Zagreb Tourist Board (TZGZ) Martina Bienenfeld told the media.
She added that over the first weekend of the program's implementation (April 10 and 11), about twenty foreign tourists were tested.
TZGZ is the first regional tourist board in Croatia to open a testing point for foreign tourists, after it was recently proposed by Tourism and Sports Minister Nikolina Brnjac. At the meeting with the representatives of the regional/county tourist boards, she ordered for a list of testing centers for foreign tourists to be set up.
In an interview with HINA, Bienenfeld said that, in addition to opening such a checkpoint on Zagreb's Ban Jelačić Square, the Tourist Board decided to give tourists discounts on tests they take on weekends, holidays and non-working days from 10 am to 6 pm, for which they must register 24 hours in advance.
Thus, for PCR tests which currently cost 750 kuna, foreign tourists shall pay 375 kuna, while for rapid antigen tests which cost 250 kuna, they shall pay 125 kuna.
"The rest of the amount will be covered by the Tourist Board. Testing services will be carried out as long as necessary," said Bienenfeld, who predicts that demand will peak in the coming period, depending on the progress of the vaccination effort in the tourists' country of origin, on tourism workers and citizens in Croatia, as well as on the introduction of digital green COVID-19 certificates at EU level.
As for the other days of the week, tourists can be tested at regular prices in several institutions in Zagreb. Guests in ten Zagreb hotels can receive this service for free, while the Esplanade Hotel is currently the only one offering it to both its own and outside guests. In addition, rapid antigen and PCR testing can be performed at the Franjo Tuđman Airport in Zagreb.
"An important reason for why we have decided to offer co-financed testing on these days is because it provides an opportunity to extend the stay of tourists in Zagreb without them having to worry about when and how they will be tested before returning to their countries. Also, they can avoid quarantine back home. The results of the antigen tests can be obtained within 15 minutes of sampling, while the PCR test results could take up to 24 hours, and therefore tourists are advised to carefully plan their test dates. The extended stays of tourists are important because they contribute to further market recognition and to the positioning of Zagreb as a 'city break' or a destination for short city vacations, which for years has stood out in its promotion. In addition, it contributes to the promotion of Zagreb as an organized and responsible health tourism destination, which has also been systematically promoted for years", says the director of the Tourist Board.
According to Bienenfeld, the website www.infozagreb.hr/korona-virus contains all relevant information regarding the coronavirus and testing services for tourists in hotels, public and private institutions in Zagreb, including information on working hours, types and prices in Croatian, English, German, Italian, Spanish and French. The first tourists who benefited from the co-financed testing were from Italy, Denmark, Germany and Albania. /ibna