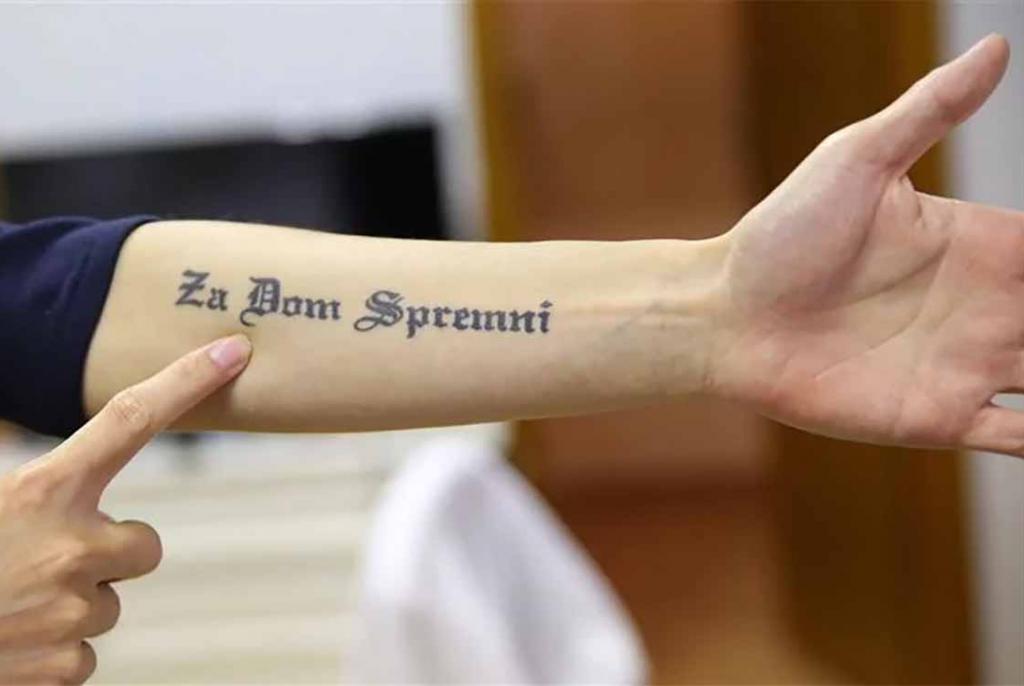 On the occasion of the International Holocaust Remembrance Day, Croatian officials laid wreaths at the Statue of Moses located at the Jewish Cemetery in Zagreb's Mirogoj Cemetery. However, the remembrance of Holocaust victims was sidelined by the media, who appeared to be more interested in statements by officials regarding the disputed salute "Za dom spremni" ("For Homeland Ready"), known as an Ustasha salute. The salute was officially used during WWII in the Nazi "puppet state" of the 'Independent State of Croatia' (NDH). The same salute was unofficially used in some military and paramilitary units during the 1991-1995 war in Croatia.
Later on, this salute was the object of dispute between those claiming it is an old Croatian salute completely unrelated with the Ustasha movement but rather linked with tradition, against those who see it as an exclusively Ustasha (Nazi) salute. Just a few days ago, Croatian president Zoran Milanović withdraw from a wartime operation remembrance event after some of the participants were spotted wearing insignia with this salute.
When asked by journalists about the idea of imposing a ban on symbols and insignia of the Ustasha regime, President Milanović said he had been very clear about that in the past. "Those who are able to introduce such a change shall take over this task immediately, namely the representative body of the Republic of Croatia", he added.
"I will seize this opportunity to convey a message and a request to the people of HOS (Croatian Defence Forces) to avoid such actions in the future, as this constitutes a Nazi salute and it serves nothing but to tarnish their contribution to the defence of the homeland, to everything they in fact gave in the period they served as a party militia, but not after that. This is a request; I cannot physically prevent it, but I will clear state my position at any given chance, such as this one", President Milanović emphasized.
Parliament Speaker Gordan Jandroković said one should distinguish between the glorification of the Nazi-allied Independent State of Croatia and the insignia of a unit from the 1991-95 Homeland War.
Jandroković refrained from providing an explicit answer when asked if his HDZ party would support the initiative by the Jewish Community of Zagreb to ban the Ustasha salute "For Homeland – Ready".
He condemned the criminal NDH regime and its crimes, however, on the subject of the insignia used by members of the HOS units in the 1991-95 Homeland War, he said he did not think those wearing the insignia at anniversaries were avid supporters of the Ustasha regime and the NDH, even though "some of them are."
He agreed that any form of glorification of the Ustasha regime should be legally regulated and banned.
"This is a sensitive issue and it would be good if a consensus was reached on the matter," he said, adding that the recommendation by the Council for dealing with the consequences of the undemocratic regime represented a good basis for that.
"One should distinguish between the glorification of the NDH and the insignia of a unit that participated in the Homeland War. Commemorations for young people who died in the war wearing those insignia are not about the glorification of the NDH but about paying respect to their sacrifice," he said. /ibna