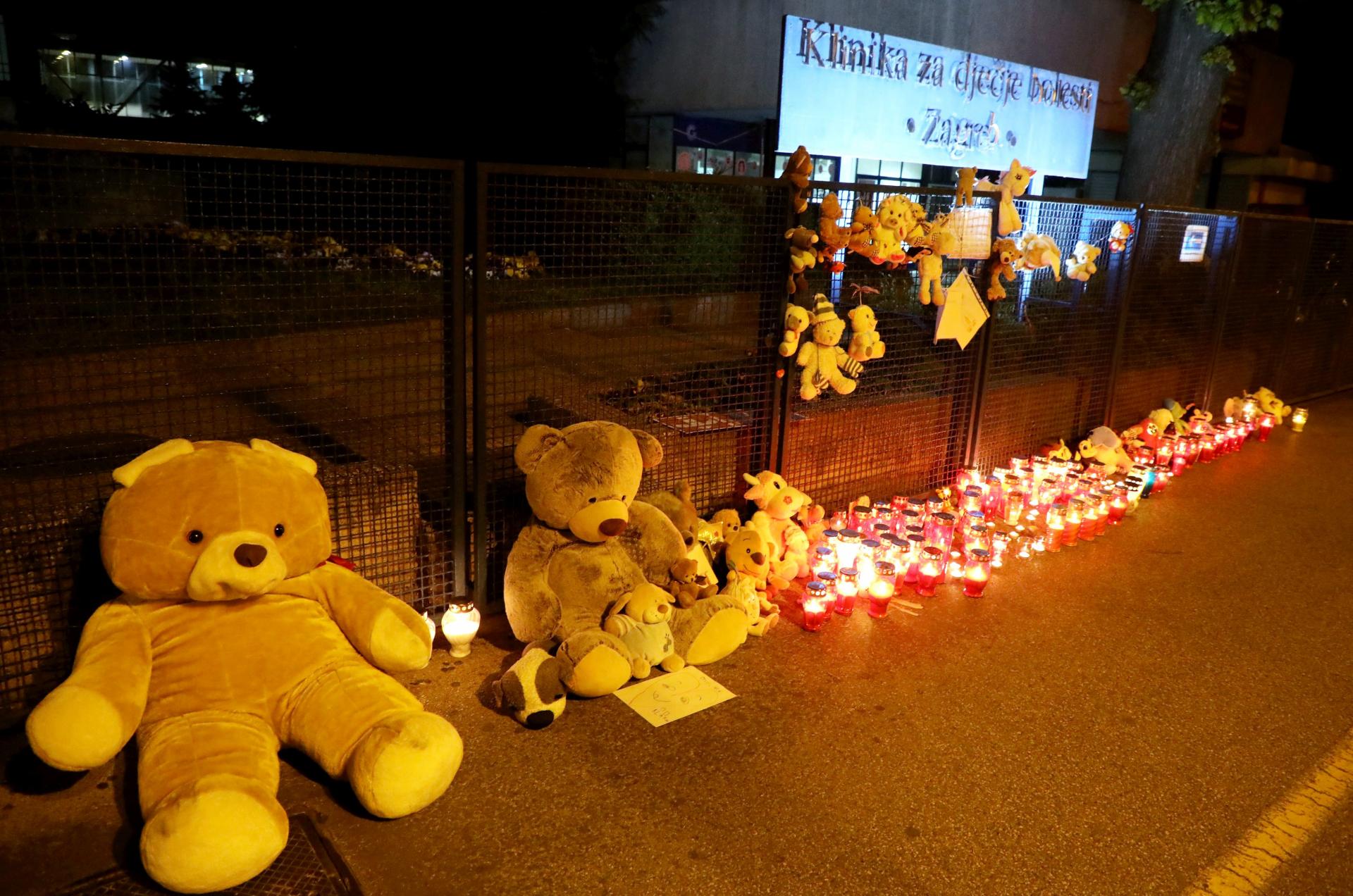 Croatian citizens mourn the death of the severely injured two-and-a-half-year-old girl who died on Sunday after she was assaulted by her mother.
Slavonski Brod County prosecutor Mirela Smital said the indictment against the mother would be changed and she would be charged with causing grievous bodily harm resulting in the child's death. The crime carries a prison sentence of 3 to 15 years.
The severely injured child, who was brought to Zagreb's children's hospital from Nova Gradiška on Wednesday, died on Sunday as chief Goran Roić announced earlier today.
Despite the doctors' treatments and exceptional efforts, her condition critically deteriorated and her brain death was confirmed, Roić said.
The mother brought the child to the hospital, claiming the child had suffered a fall. The doctors tried to revive her, however due to the severity of the injuries she was transferred to Zagreb in the afternoon. Head of the Nova Gradiška hospital, Josip Kolodziej, said the injuries were severe, notably to the head, but also visible all over the girl's body.
On Saturday, a Slavonski Brod County Court judge remanded the parents in custody for one month. They admitted in part to the crime of violating the child's rights.
The mother war charged with child abuse.
Investigators suspect the girl was being abused between November 2020 and 31 March 2021, while the couple's other three children, who have been separated from their parents, are believed to have been abused for a longer time.
The family is no stranger to the Nova Gradiška Social Welfare Centre, as numerous reports for domestic violence have been filed against the father in the past. The girl was in a foster family for over a year, however the centre returned her to her parents at their request.
The director of the centre, Branko Medunić, was relieved of his duties after an administrative inspection found irregularities at the centre.
Jelena Veljača, who founded the "Save me" civic group in 2019 after a 54-year-old man from the island of Pag threw his four small children from the first-floor balcony of his house, said the group's representatives would demand at a meeting with Labour and Social Policy Minister Josip Aladrović on Tuesday that parents charged with domestic violence not be allowed to live with their underage children and that social workers in charge of the case of the child from Nova Gradiška be fired. /ibna