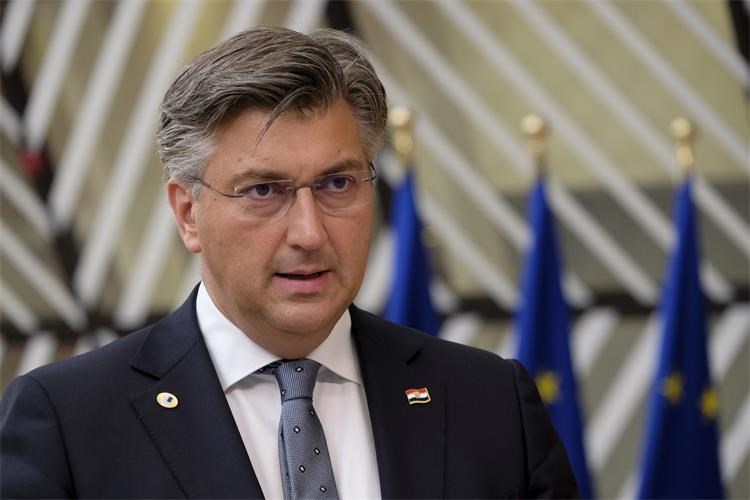 "After a long, exhausting meeting of the European Council, which ended this morning at around 5:40, an agreement was reached on a new Multiannual Financial Framework and a new next-generation EU instrument. As heads of state and government, we can be pleased that a compromise has been reached. We showed exactly what I said the day before last at one of our debates – that we must show political maturity and send the right messages to our fellow citizens, all member states, investors, financial markets and the whole world. The EU is expected to be an example and a leader", said the Prime Minister of Croatia, Andrej Plenković.
He assessed the reached compromise as very good. "Everyone has gained something, and the process of economic recovery in our member states will get the most", he added.
As for Croatia, Plenković said that he was extremely satisfied. When all is added up, Croatia will receive more than EUR 22 billion.
"This is an unprecedented achievement, more than double than in the first seven years of membership. We will have the right, great, solid 'lever' for the implementation of reforms, the realization of projects, investments and, most importantly, for a quick economic recovery", he said.
Plenković emphasized that this shows how important EU membership is for Croatia. He pointed out that Croatia received an additional EUR 500 million from all the things that were obtained according to various formulas.
"We received it because of a paragraph, which I managed to include in the negotiating framework in February, during our presidency. We increased those EUR 300 million to EUR 400 million. This is for our regions that need an additional cycle of investment and development. We also received an additional EUR 100 million, which is the result of last night's negotiations for rural development", Plenković explained.
He pointed out that Croatia is one of those countries that received additional funds in both – cohesion and agriculture. "We have done a pretty good job here in Brussels", the Croatian prime minister said.
Plenković explained that Croatia will receive more than EUR 5.9 billion from the recovery fund, while EUR 2.350 billion will come from loans./ibna