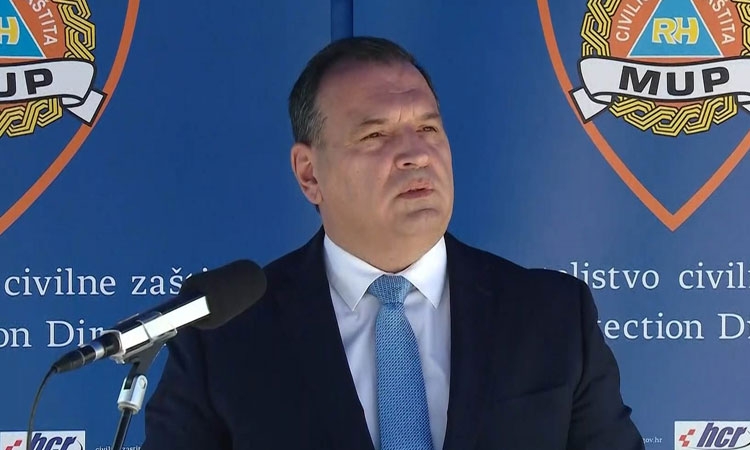 In the last 24 hours, 9,962 coronavirus tests have been conducted in Croatia, and 4.87 per cent of them, that is 486, have come back positive, the national COVID-19 crisis management team reported on Thursday.
The COVID-related death toll has risen by three and now the total is 8,294.
Currently, there are 2,355 active cases of the infection with coronavirus, and  244 of them are hospitalised patients, including 25 patients placed on ventilators.
The Croatian Minister of Health, Vili Beroš, reported on the situation with the coronavirus epidemic at today's Government session.
"In the last 14 days, out of 3,697 people who were tested positive, as many as 85.72 per cent were not vaccinated. Of the 221 hospitalized people, 87 per cent were not vaccinated. From June 1 to August 17, 254 people died and 80 per cent of the people who passed away were not vaccinated," stated Beroš.
He said the rate of new cases of infection is rising for the fifth week in a row, and on a weekly basis the growth rate is 50.6 per cent.
"We are witnessing an epidemic of the unvaccinated. The epidemic in Croatia undoubtedly affects the unvaccinated the most," he said, adding that autumn would be a new challenge.
"The toxic combination of a relatively high proportion of unvaccinated and non-compliance measures can lead to an increase in the number of patients, new outbreaks and hospitalizations. The epidemic is exhausting," he added.
"None of us are an island. How long we stay in orange or green depends on each of us," concluded Beroš.
Since the first registered case of the infection with this novel virus in Croatia on 25 February 2020, 2,437,230 tests have been performed, showing that 368,419 people have caught the virus, and  357,770 of them have recovered to date, including 252 recoveries in the last 24 hours.
Croatia has administered more than three million vaccine doses, and 41.60% of the total population has got at a shot or 49.99% of the adult population.