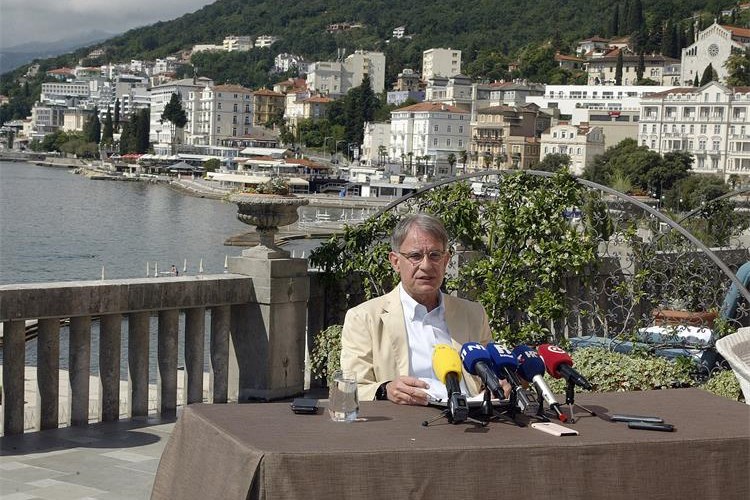 Croatian Tourism Minister Gari Cappelli said on Sunday that the number of tourists was rising by the day and that 115,000 were currently staying in Croatia, amounting to approximately 20% of the number recorded this period last year, adding that that Istria, Primorje-Gorski Kotar and Zadar were the most visited counties.
Tourists are also visiting the continental counties, generating 50% of turnover YoY, with the turnover in Požega-Slavonia County even reaching 61% of last year's figures.
This year's tourism revenue is expected to amount to 30-35% of last year's incomes and 40% in the Istria and Primorje-Gorski Kotar counties, with the latter recording 21% of arrivals and 29% of overnight stays year on year.
Speaking at a press conference in Opatija, Cappelli said 188,000 tourists had stayed in Croatia in the period of June 1-13 generating a million overnight stays, and that this year so far saw 20% of arrivals and 24% of overnight stays of the first half of 2019.
Forty-five percent of  tourists staying in Croatia are domestic, 34% come from Slovenia, 15% from Germany, 12% from Austria, and the Czech Republic. The top destinations are Rovinj, Vir, Mali Lošinj, Medulin and Krk.
Over the past 24 hours, about 20,000 tourists have entered Croatia, Cappelli said, adding that Germany was opening its borders tonight and that its nationals would not have to self-isolate after returning home.
Austria and Hungary are next, he said, adding that the most important markets in Central Europe were expected to reopen after June 15.
Bookings for July 10 onward are considerably rising; there are no more cancellations while spending is also rising, especially in campsites, private accommodation and hotels, the minister stressed.
He noted that yachts worth €1 billion were currently docked in Rijeka and Mali Lošinj. He explained that a large number of them were pulling out of some ports and sailing to Croatia.
Cappelli said 73% of the tourists in campsites were staying in four-star accommodations; 51% of those staying hotels had chosen five-star hotels, while demand for the most expensive accommodation was constantly growing.
Asked about Italian tourists, he said they were announcing their arrivals as well as their entry to Croatia, adding that those owning house or vessels in Croatia were coming and that 2,000 Italians had already arrived last weekend.
The minister said air routes to Dubrovnik were being restored, Ryanair flights to Zadar would probably be co-financed, flights to Krk from Duesseldorf and Hamburg would start next week, trains from the Czech Republic would make three – possibly four- routes a week, and that 10,000 passenger arrivals had been reported.
Guests from Bosnia and Herzegovina, Serbia and Israel are important too, he continued, adding that the arrival of tourists from China and South Korea would be discussed in early September.
Cappelli went on to say that very few seasonal workers were being hired in tourism this year, as there were about 2,000 at the moment, and that domestic workers were being hired instead.
Asked about risks related to COVID-19, he said everything was being balanced, that good organisation was important, and that Croatia's healthcare system deserved a lot of the credit for the good epidemiological situation. /ibna