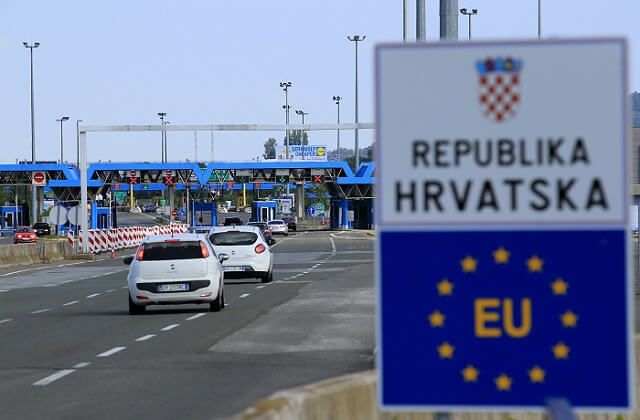 Children up to the age of 12 would be able to travel to Croatia without a negative test to coronavirus, which is now required for children over the age of seven.
Croatian media reported on Friday that the decision of the national COVID-19 crisis management team to allow as of April all vaccinated persons to cross the border without quarantine or testing was very important for domestic tourism, but as the season approaches, the sector is aware that there are still many obstacles to achieving significant tourist turnover.
The most significant obstacle refers to children aged 7-16 entering the country. They cannot be vaccinated because the vaccines have so far been registered for persons over the age of 16, and yet they are not in the group of people who would be exempted from quarantine or getting a PCR test.
According to domestic regulations, all children up to the age of seven are exempted from the obligation to have a negative test, a certificate of recovery from COVID-19 or a certificate of vaccination when crossing the border, which will make it much more difficult or expensive for all foreign tourists with older children to come to Croatia for the summer holiday.
Several domestic tourist associations have sent an initiative to the Croatian Public Health Institute (HZJZ) about ten days ago to exempt all children under the age of 12 from the obligation to get tested when crossing the border to make it easier for tourists to enter the country this season.
Children aged 7-16 account for a sixth of the overnight stays generated by foreign tourists in Croatia, and taking into account that those children have two parents accompanying them, the implications for domestic tourism, if the conditions do not change, could be drastic, Jutarnji List reported.
Meanwhile, Croatian Prime Minister Andrej Plenković on Friday welcomed Agreement on introducing an EU-wide COVID travel pass. He said that Croatia strongly pushed for the agreement on this document designed to facilitate free movement for work and tourism across the bloc.
The European Parliament confirmed on Thursday that a deal had been reached between the EP, Portugal which is the current chair of the Council of the EU and the European Commission on EU Digital COVID certificate the travel pass with the EU's 27 member states.
The certificate will include information about vaccination, tests, and recovery from the disease. EU citizens will be able to obtain the pass if they have, at least, one of the three elements.
The official name of the travel pass will be "EU Digital COVID certificate" and it will have a physical and digital version and will work through a QR code.
Only vaccines approved by the European Medicines Agency (EMA) will be accepted. As of today, the vaccines green-lighted by the European Medicines Agency are Pfizer-BioNTech, Moderna, AstraZeneca, and Janssen (Johnson & Johnson).