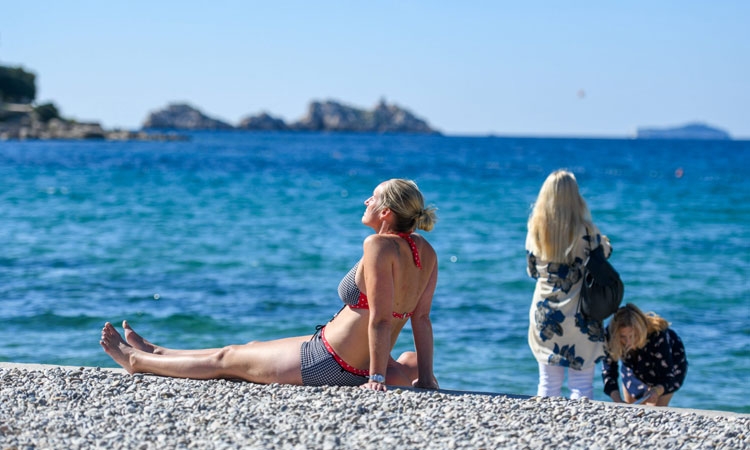 A large percentage of tourism workers in Croatia are awaiting vaccination in hopes they can have a safer season this year.
Slobodna Dalmacija reports that as many as 70% of respondents from the tourism sector expressed interest in getting vaccinated, according to a survey conducted by the Croatian Chamber of Commerce and the Croatian Tourism Association.
The Ministry of Tourism and Sports initiated the collection of employees' personal data through professional associations to implement the Vaccination Program, which would identify the tourism sector as a priority group.
Priority within this Program is determined following epidemiological risks, benefiting not only employees with more frequent contacts with guests, but also for example those who, due to the nature of their work, are unable to practice social distancing, especially those working indoors such as in the kitchen.
The Croatian tourism workforce interested in vaccination comprises two groups. The first one includes operational staff (receptionists, waiters, drivers, guides, skippers, etc.) and those who are in direct contact with them daily. The second group refers to the "administrative staff" and employees not working on the field, who are not in daily contact with persons from the first group.
"The good news is that we were put on a priority list. All skippers will be vaccinated; end of discussion. This is of vital interest to us, especially if clients would ask for it or if one of us is a member of a yacht crew," says Vicko Ozretić, president of the Croatian Skippers Association and member of the "Crosca" yacht crew.
The association has not yet received information on when the vaccination will begin, hoping it will kick off as soon as possible. However, due to the current epidemiological situation and the strict measures across Europe, their hopes that they will start working soon are rather slim.
All indexes, Ozretić says without hesitation, have dropped significantly.
"We believe in the peak season; we hope it will be good. Since we have a strong pre-season and post-season in nautical tourism, we will be the first to feel the loss and lack of this pre-season because charters usually start off slow for Easter and build up in May. This is more or less where we are now. Few of us will work this Easter, and maybe no one," says Ozretić. The first reservations are recorded only in June, but a new problem has arisen that further complicates business in nautical tourism.
"These are vouchers from last season. A part of these clients started asking for a refund, where charterers expect a big blow. This is one of the huge problems we are currently solving. It is easy to have one or two cancellations, but twenty or thirty are hard to bear," Ozretić explains.
The problem with voucher cancellations has escalated, as cases rise across Europe due to the rapid spread of new coronavirus strains. /ibna