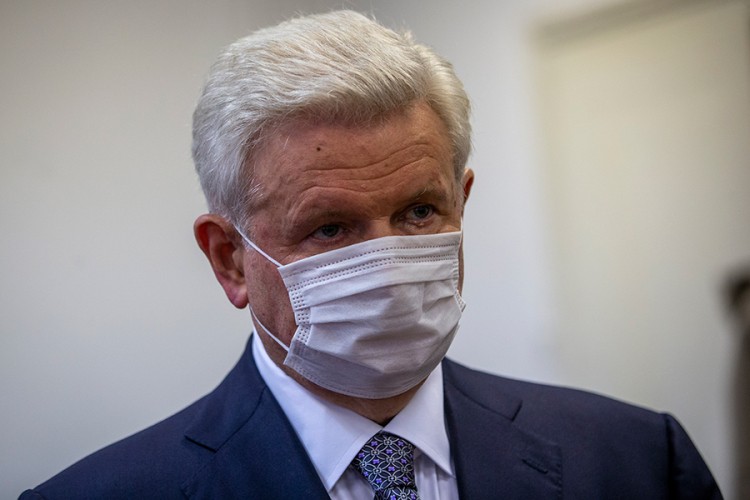 Former Agrokor company owner Ivica Todorić has been acquitted of the charges that he and three of his associates defrauded the now-defunct agricultural and food conglomerate of €1.25 million, Zagreb County Court ruled on Wednesday.
Former Agrokor managers Ante Huljev and Piruška Canjuga and the fourth defendant Nicole De Rossi were also acquitted.
The defendants denied all charges.
According to the indictment, Todorić, as chairman of the board, and Huljev, as a chief financial officer, abused their corporate positions in 2013 by allowing the payment of €1.25 million to a Swiss consulting firm for consulting services, aware that no such services had been or would be provided to Agrokor.
De Rossi, as the responsible person in the Swiss firm, was charged with helping Todorić and Huljev with issuing invoices for allegedly provided consulting services.
Canjuga, a member of Agrokor's management board, was charged with inciting Todorić and De Rossi. The indictment alleged that Huljev and Canjuga were the actual owners of the Swiss firm.
After the verdict, the prosecutor announced that she would file an appeal and said that she did not think she had experienced a fiasco.
Piruška Canjuga's lawyer Anto Nobilo said that this was the only possible verdict.
"The prosecution did not offer any of the evidence to the court. Lump sum charges were made; this is a fiasco in my opinion. Why would Todorić expose himself to damaging his own company which he owns?" said Nobilo adding that this would mean nothing to the "big Agrokor" affair.
Ljiljana Planinić, Todorić's ex-officio defence attorney, said he refused to co-operate, claiming he had "nothing to defend himself against".
Ante Huljev lawyer said that this case was completed very quickly and that her client suffered business damage due to the process.
After the lawyer, Ivica Todorić himself addressed the media.
"People who stole Agrokor's private property accused us in order to hide their own crime. I did not want to make statements during the trial, but today I can say that the prosecution sent a monstrous accusation made by the Borg group led by Ramljak and under the sponsorship of Plenković", said Todorić and added that "the state attorney was operated on a remote control called Božinović".
He accused Prime Minister Andrej Plenković that he brought the country to a begging stick and that he make Croatia the most corrupt country in Europe.
Asked how he expects the "big Agrokor" case to end, he said he would not defend himself in that case either.
"People, I have no one to talk to," he said, adding that Agrokor was now on the verge of destruction.
Todorić has been under investigation since November 2017 for illegal siphoning of more than HRK 1 billion (€133.3m) from Agrokor. The State Attorney's Office issued an indictment for this main part of the Agrokor case on September 15./ibna