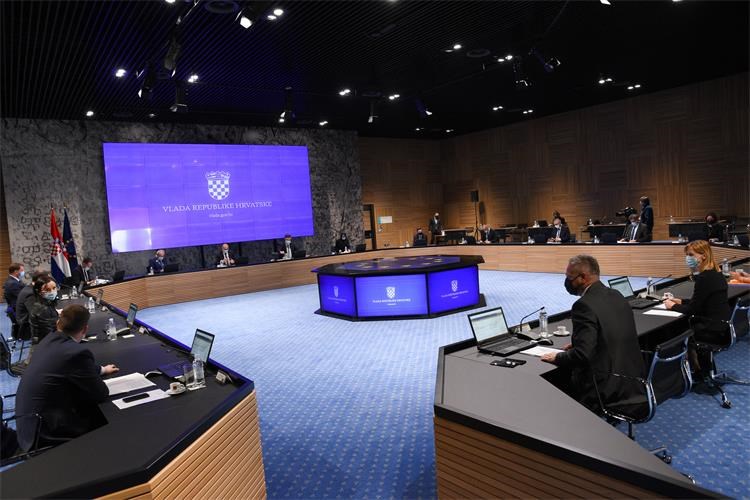 The Croatian government adopted the decision to donate COVID-19 vaccines to Bosnia and Herzegovina, Montenegro and Kosovo.
"Bosnia and Herzegovina, Montenegro and Kosovo are suffering serious fallout of the COVID-19 pandemic, skyrocketing numbers of infected and dead, and an overburdened health system, which all takes its toll on the social and economic situation. Their current vaccine supplies are not enough to vaccinate even the priority health workers," said the State Secretary for Political Affairs, Frano Matušić, adding that by deciding to donate vaccines to said countries Croatia was responding to their needs and underscoring its commitment to wholehearted support. The donation is not causing additional expenses, as these are the doses that are already warehoused at the Croatian Institute of Public Health, the state secretary said.
As it was announced from the Government, the donation consists of 50,000 doses of vaccine, to be allocated as follows: 30,000 doses will be sent to Bosnia and Herzegovina, of which 15,000 to Mostar University Hospital and the remaining 15,000 to other institutions through the Bosnian Ministry of Civil Affairs; 10,000 doses to Montenegro through the Montenegrin Ministry of Health; 10,000 to Kosovo through Kosovo's Institute of Public Health.
The government also adopted a decision on contributing to the COVAX mechanism through the Global Alliance for Vaccines and Immunization (GAVI). "This is a UN-backed global platform aimed at speeding up the development, production and equal access to tests, treatments and vaccines against COVID-19", Matušić said.
GAVI, WHO, the Coalition for Epidemic Preparedness Innovations (CEPI) and UNICEF govern the COVAX mechanism, whose aim is to deliver 2.2 billion doses of vaccine worldwide by end-2021. "Croatia believes that the fight against COVID-19 does not stop at national or European borders, and is therefore contributing to the global response," the state secretary said.