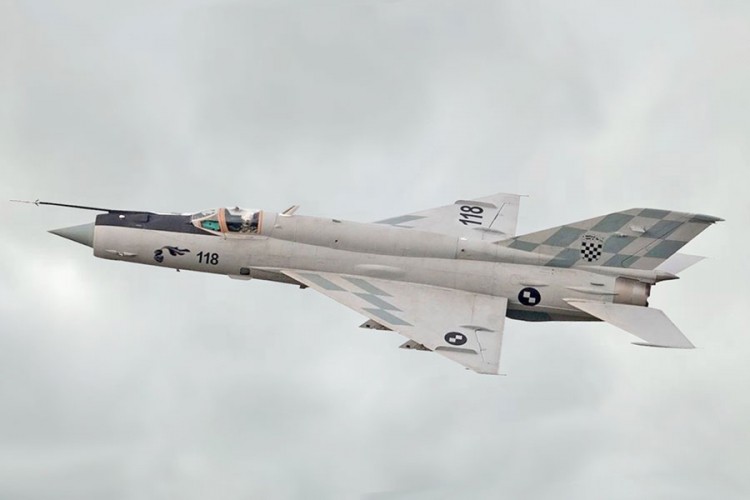 Over the last 15 years, Croatia has been trying to purchase new jet fighters for its Armed Forces with the latest attempt in "full speed", as the country is expected to announce its final decision in the next few months. A few years ago, Croatia turned to Israel for the purchase of some of their planes, however the deal fell short. Now, each of the four countries (France, Israel, USA and Sweden) is expecting the state Commission will choose their planes.
Unfortunately for Croatia, the existing aircraft are outdated and are failing the NATO standards. If the problem persists for two or three years and Croatia fails to purchase new planes, the country will be risking of losing its Air Forces. Specific NATO regulations are in place, and every country must comply with them.
In the last few months, Croatia has hosted various representatives from the USA, France, Sweden and Israel, who believe they will be the chosen by the Government as a supplier. Last but not least was French Defence Minister Florence Parly, who visited Zagreb on Monday to meet with Croatian Prime Minister Andrej Plenković and Defence Minister Mario Banožić.
"France is confidently expecting an assessment by a Croatian technical team of its Rafale fighter jets, and hopes that in 2021 Croatia will make its final decision on the jets it will procure to replace its Air Force fleet", said Parly from Zagreb on Monday.
She added that France is at the Croatian government's disposal for any additional questions and is "confidently awaiting the results and decision by the technical commission. I hope that by 2021 we will know the Croatian government's final decision".
Parly said that, regardless of which bid Croatia opted for, France wanted "to entirely strengthen our strategic partnership", including cooperation within European programmes for industrial development in the field of defence. She added that industry both in Croatia and France would benefit from such an agreement.
"France advocated a stronger European defence and greater strategic autonomy, particularly regarding the numerous challenges facing Europe, including terrorist attacks and the chain of crises unfolding at the EU doorstep, from Libya to the Balkans and to Nagorno-Karabakh", stressed Parly.
Banožić said that the interdepartmental commission would meet after December 12 and make its recommendation, taking account of the financial nature of the bid, the technical features, the foreign policy context and the "use by date" of the current MiG-21 jets. He added that the government could make a final decision early next year. /ibna