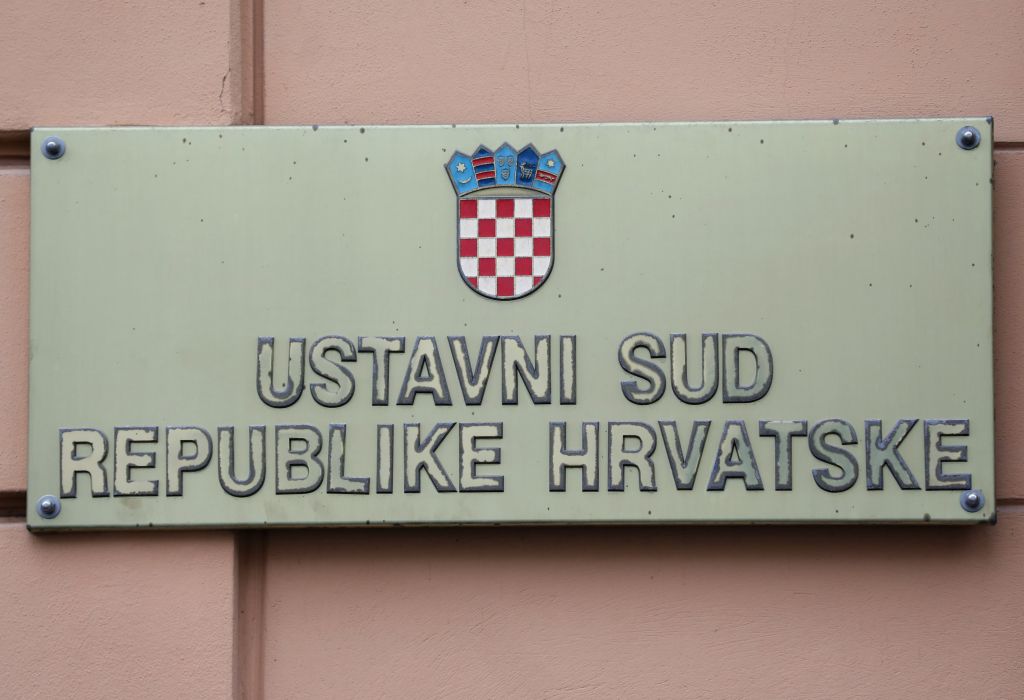 The Republic of Croatia Constitutional Court on Tuesday announced that it is closely monitoring all actions that the competent authorities undertake in the battle against the coronavirus pandemic and that, at this time, there is no need to act "within the meaning of its constitutional authority".
The Constitutional Court's statement, signed by President Miroslav Šeparović, came after Constitutional Court judge Andrej Abramović published an article "Constitutionality at the time of the virus" on the expert portal iusinfo.hr, stating, among other things, that the National Crisis HQ had no right to prohibit leaving one's place of residence.
"These are Judge Abramovic's private views to which he is entitled, but behind which neither the Constitutional Court stands, nor do they represent the views of the Constitutional Court", the statement said.
In principle, they add, a judge of the Constitutional Court may publish professional and scientific articles.
"However, in the present case, these are the views that Judge Abramović represented in the internal debate between Constitutional Court judges on whether the Constitutional Court should report to the Croatian Parliament on the phenomena of unconstitutionality and illegality under Article 104 of the Constitutional Act on the Constitutional Court. His opinion was not supported by the vast majority of judges of the Constitutional Court of the Republic of Croatia.
The Constitutional Court carefully monitors all measures and actions taken by the competent state bodies to combat the coronavirus pandemic and has assessed that there is no need, at this time, for the Constitutional Court to act in terms of its constitutional powers", the statement said.
In a published article, Abramović claims, among other things, that the National Crisis Headquarters did not have the legal right to make a decision on March 23 to ban leaving the place of residence and permanent residence.
He believes that the Law on the Civil Protection System, as well as its amendment adopted by Parliament on March 18, did not give such authority to the National Crisis Headquarters. Abramović also states that the powers of all bodies cannot be delegated to the Civil Protection Headquarters by the amendment of the Law on the Civil Protection System, since this means the suspension of democracy./ibna